​2023 Off-Road Events, Jamborees, And Festivals For Yamaha UTV Owners
Feb 27th 2023
The lone wolves among us like to use their 4x4s to get as far away as humanly possible from other people. And while it is nice to be alone, present, and contemplative when riding, relaxing, and recreating in the deep woods, it's also nice to be around friends and family. And from time to time, it can even be fun to get out there, mingle, and party with your off-road peers! And for this, there are myriad ATV / UTV events, 4x4 events, and side-by-side events taking place across the country in 2023. You might have heard of UTV Invasion or UTV Takeover, but there are plenty of other events happening in the USA at places like River Run Park in Jacksonville Texas, or Windrock Park in Oliver Springs Tennessee. Whether you're wanting to watch a Kyle Anderson run his #96 Yamaha RMAX2 1000 Sport in the stock NA UTV Class at King Of The Hammers in California, or get down and dirty at the Southern Bounty Series in Leakesville Mississippi, here are the can't-miss UTV events in 2023 for owners of the Yamaha Viking, Yamaha YXZ, and Yamaha Wolverine!
Tarheel Trailblazer's 2023 Yamaha Invasion of WV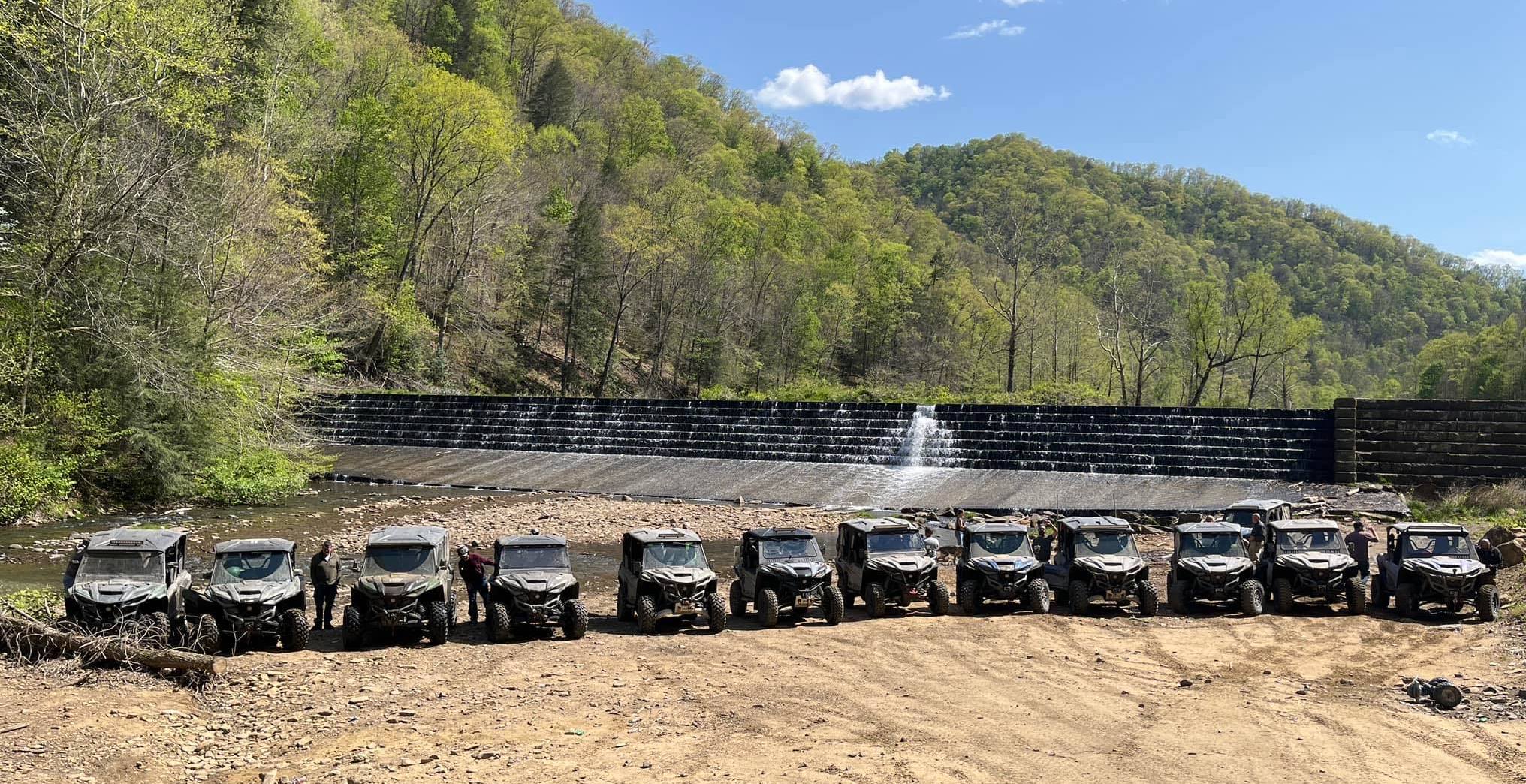 Unfortunately for the PoPo and Canned-Ham owners out there, the Tarheel Trailblazer's 2023 "Yamaha Invasion of WV'' is an event reserved exclusively for proud owners of Yamaha-branded UTVs. This second annual event is set for springtime (April 27th-30th) in Bluefield, West Virginia, and includes guided tours of the surrounding Outlaw and Hatfield-McCoy trail networks, including trips from Bluefield to Mullens, Bluefield to Pineville, Bluefield to Flat Top, and Bluefield to Wilmore Dam!
You can book a cabin or an RV spot at the Gold and Blue Cabins in Bluefield, where there will be a complimentary meal and live music at night. If Gold and Blue is booked up, you can also find lodging just down the road at either Buffalo Trail Cabins or the Mud Pit resort. And regardless of where you stay, everyone is welcome to attend the celebration meal, which includes gifts / prize giveaways like swag, riding gear, and aftermarket Yamaha UTV accessories! This event is capped at 50 machines, so don't wait and book your spot if it sounds like something you'd like to attend!
2023 UTV Events In Texas
For Yamaha UTV owners who live within or near to the Lone Star State, there are several off-road parks with events planned for 2023. Among them are the River Run ATV Park, the Sabine Mud Ranch, the Sabine ATV Park, and many more! Although the River Run Mardi Gras event has already concluded, you still have time to reserve your spot for SuperATV's Mudd Mayhem on March 23-26, Mudd Jam 14 on May 4-7, Muddin For A Cure on October 12-15, and the Mudaholic Convention on November 9-12. With a fun atmosphere, off-road racing, treasure hunts, and vendors of all kinds (food, parts, apparel), the 2023 events at River Run ATV Park are sure to be a hoot!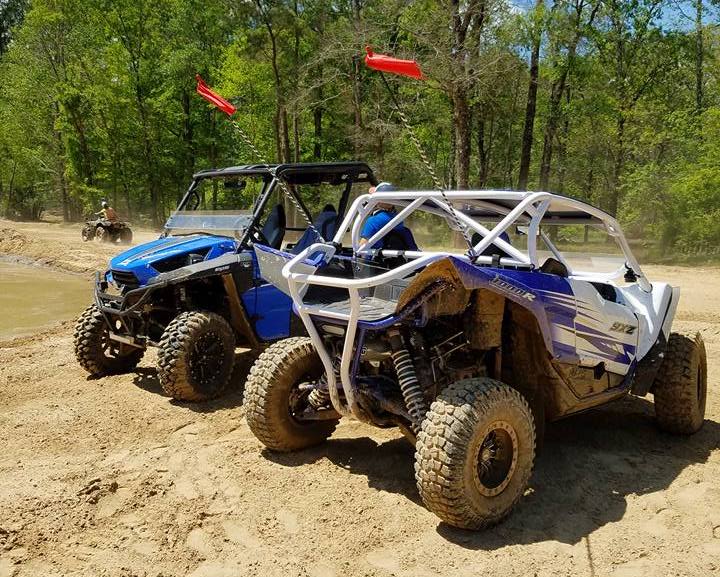 In addition to the Mardi Gras event at River Run, Sabine Mud Ranch in Wood County Texas also had a Mardi Gras event in mid February. And in Burkeville, Sabine ATV Park is gearing up for the 2023 High Lifter Mud Nationals on March 15-19. Join in a game of tug-of-war, do the Poker Run, or sign up to participate in the Show N' Shine contest to show off everything you've done to your souped up and modified machine!
For a wilder atmosphere and a hell-raising holiday during both the spring and fall solstices, Rednecks With Paychecks is an action-packed event series full of music, mud, and mayhem! The bi-annual event takes place between March 16th and March 19th in the spring (Rednecks With Paychecks Spring Break), and September 21st to September 24th in the fall (Rednecks With Paychecks Fall Mudcrawl) near St Jo Texas. In addition to powersports events like tug-o-war, bounty hole courses, and Barbie downhill competitions, there will also be a bikini contest, live music, and a cash-prize stereo contest put on by Audioformz!
2023 UTV Events In Missouri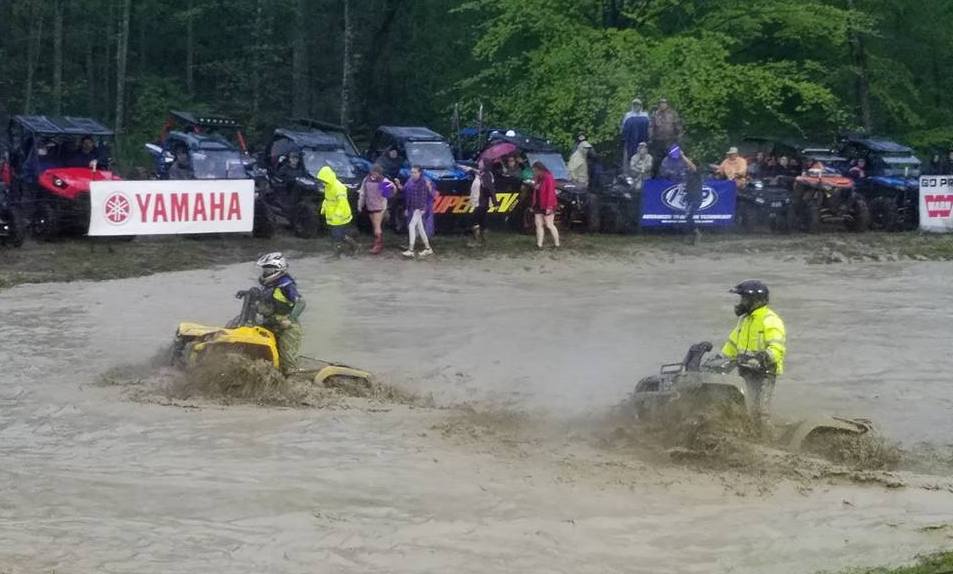 The group Missouri Mudders is hosting a number of UTV events in 2023. Most of these events are race-oriented, with side-by-side races, hill climb races, and even mega truck battle courses! The location and date of these 2023 Missouri Mudders events are as follows:
Flying W Ranch, Cherryville, MO
March 31st to April 2nd
Pike's Off Road Park, Bowling Green, MO
April 27th to April 30th
Flying W Ranch, Cherryville, MO
June 23rd to June 25th
Missouri Mudders Knockout Races
Lincoln County Fair, Troy, MO
July 14th
Pikes Off Road Park, Bowling Green, MO
July 20th to July 23rd
Pikes' Off Road Park, Bowling Green, MO
September 7th to September 10th
2023 UTV Events In Tennessee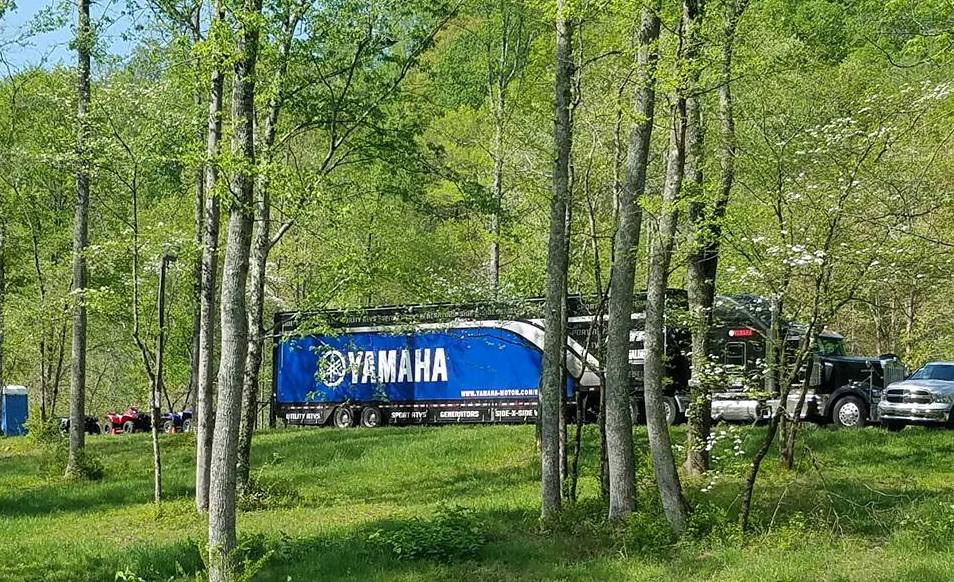 With destinations like Brimstone Recreation and Windrock Park, Tennessee is an off-road paradise for Yamaha UTV owners. And where 2023 off-road events are concerned, there are several taking place in Tennessee. The White Knuckle Event is set to go down between May 26 and May 28 in Brimstone near Huntsville Tennessee. This Memorial Day event exposes participants to the splendors of the Cumberland Mountains, and stages a live concert, a Karaoke party, ample food trucks / vendors, and more than three hundred miles of trails to explore!
Also over Memorial Day weekend is the Off Road N' Chill event at Windrock Park. But before then, Windrock Park is also hosting the Northern Rock Racing Series (NRRS) Hillclimb between March 3rd and March 4th, the Shamrock Shakedown on March 15-19, and the Windrock Park Spring Shindig on April 20-22!
2023 UTV Events In Arizona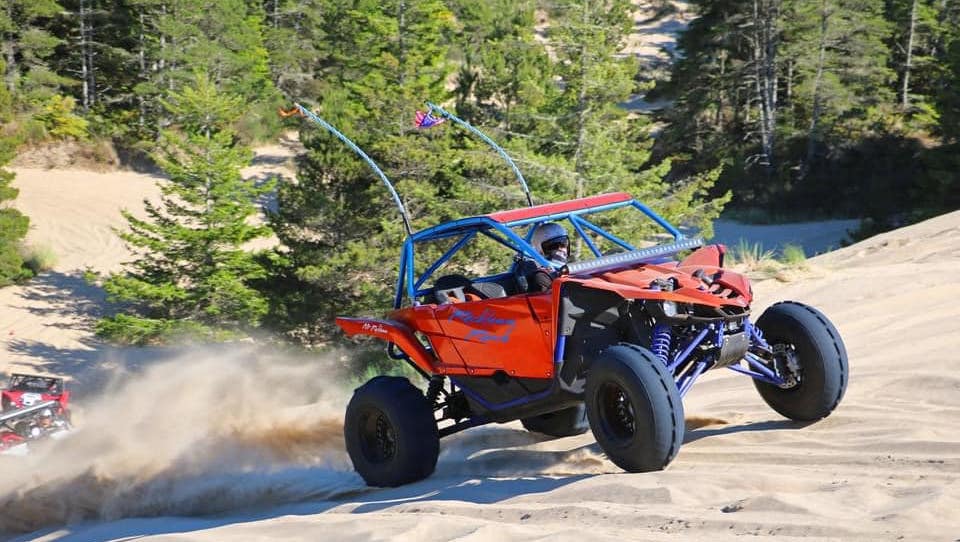 The desert landscape and warm climate of Arizona -- as well as amazing geological features such as the Grand Canyon -- makes the state a top destination for organizers and participants of off-road UTV rides, UTV rallies, and UTV events. One of the top sponsors of UTV events in Arizona is UTV Offroad Adventures, which has the following UTV rides / events planned for 2023:
Hualapai Mountain UTV Fest
Kingman, Arizona
May 12th to May 14th, 2023
Happy Jack, Arizona
June 2nd to June 4th
Williams, Arizona
July 14th to July 16th
Fredonia, Arizona
August 4th to August 6th
Prickly Pine Cone UTV Fest
Flagstaff, Arizona
September 1st to September 3rd
Fire In The Sky UTV Fun Run
Overgaard, Arizona
October 13th to October 15th
Camp Verde, Arizona
November 10th to November 12th
Lake Havasu City
December 1st to December 3rd
Final Thoughts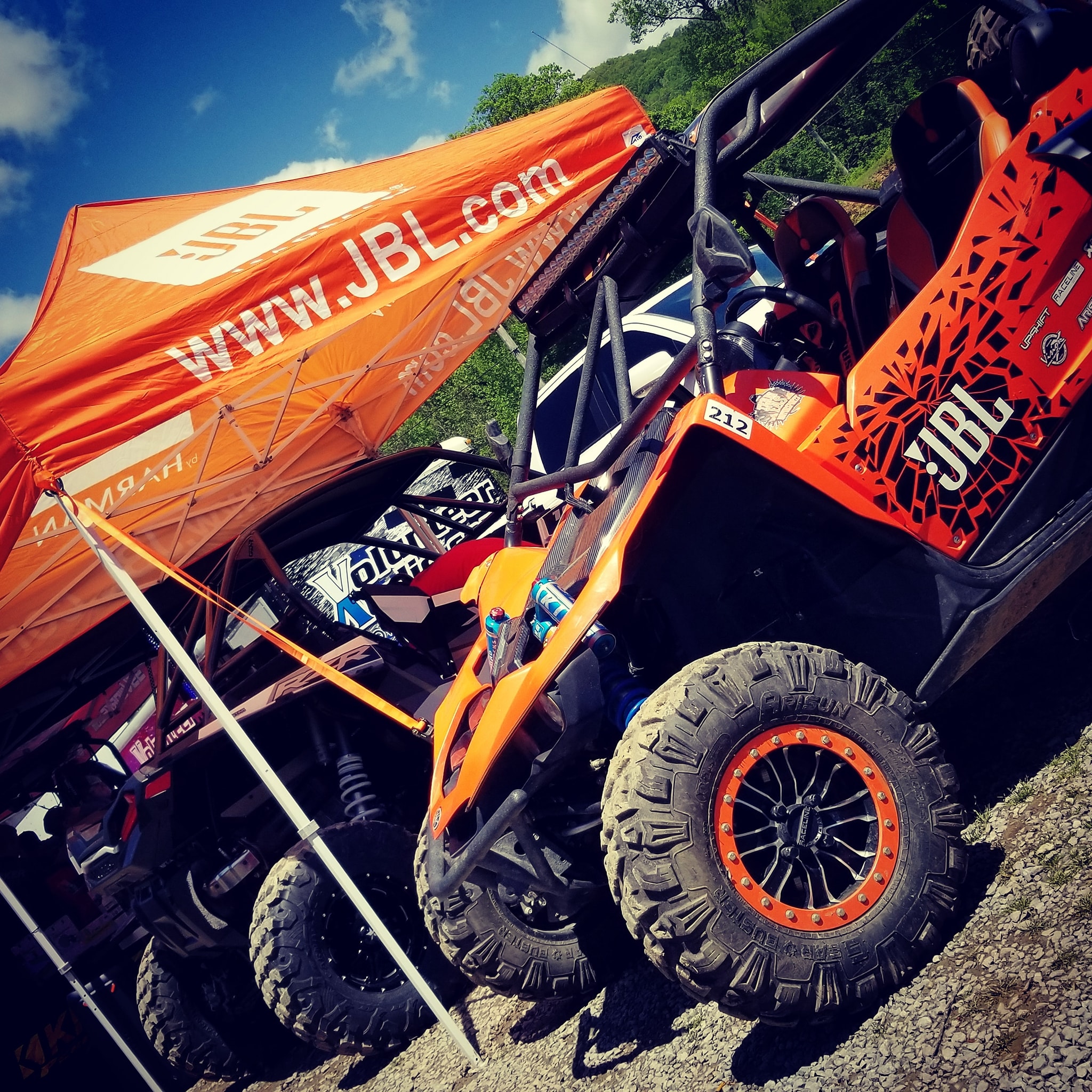 For those who want to race competitively, the Ultra 4 series is a great opportunity for fun in 2023 – all you need is USAC insurance and your vehicle to pass the mandatory tech inspection. If leisure is more what you're after in a UTV event, the ones we mentioned above are merely scratching the surface. Nearly every state is home to a UTV event that takes place in 2023, so without a doubt, there's sure to be something fun to do with your Yamaha side-by-side at a destination near you!