Best Yamaha YXZ Accessories for Your Weekend Project
Feb 28th 2022
Once you take your brand new Yamaha YXZ home for the first time, something special happens.
A renewed urge to be outdoors and off the beaten path floods through your body. It's all you can think about during the work week, and the weekends never seem to come soon enough again. And after a few weeks of this feeling, a new urge arises within you: the need to modify. Your mind wanders, all week long, and focuses on deciding what Yamaha YXZ accessories you're going to order and have at the door in time for your days off.
Sound about right?
We thought so. And not to be a bad influence or anything, but we went ahead and put together this handy little list of the top 5 best Yamaha YXZ accessories for your next weekend project. Just don't tell your significant other we gave you this list, okay? We don't need them coming after us when you've blown through the savings account!
Now lets jump in with our top picks:
Yamaha YXZ Windshields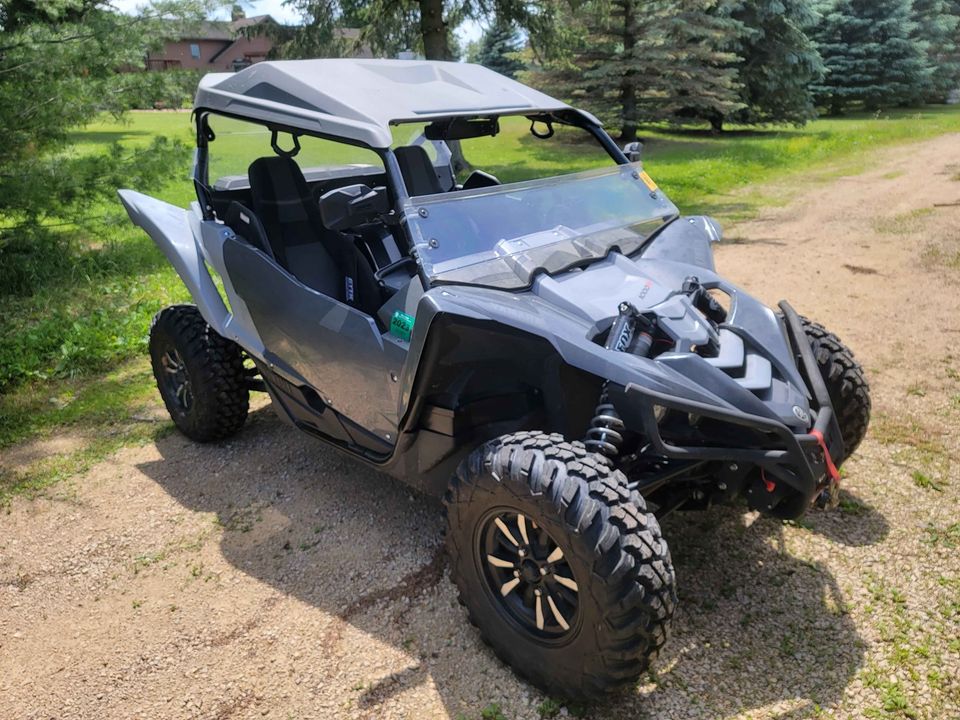 A Yamaha YXZ windshield gets the top pick because, well, you need one.
Too many first-time UTV owners get out on the trail for their first run and end up eating dust, bugs and whatever else happens to be in the air as they plow full steam ahead. Not so with the Yamaha YXZ Windshield Full Folding by Moose, as you and your passenger will be fully protected from any head-on bug collisions. You'll thank us later, trust me!
Yamaha YXZ Tires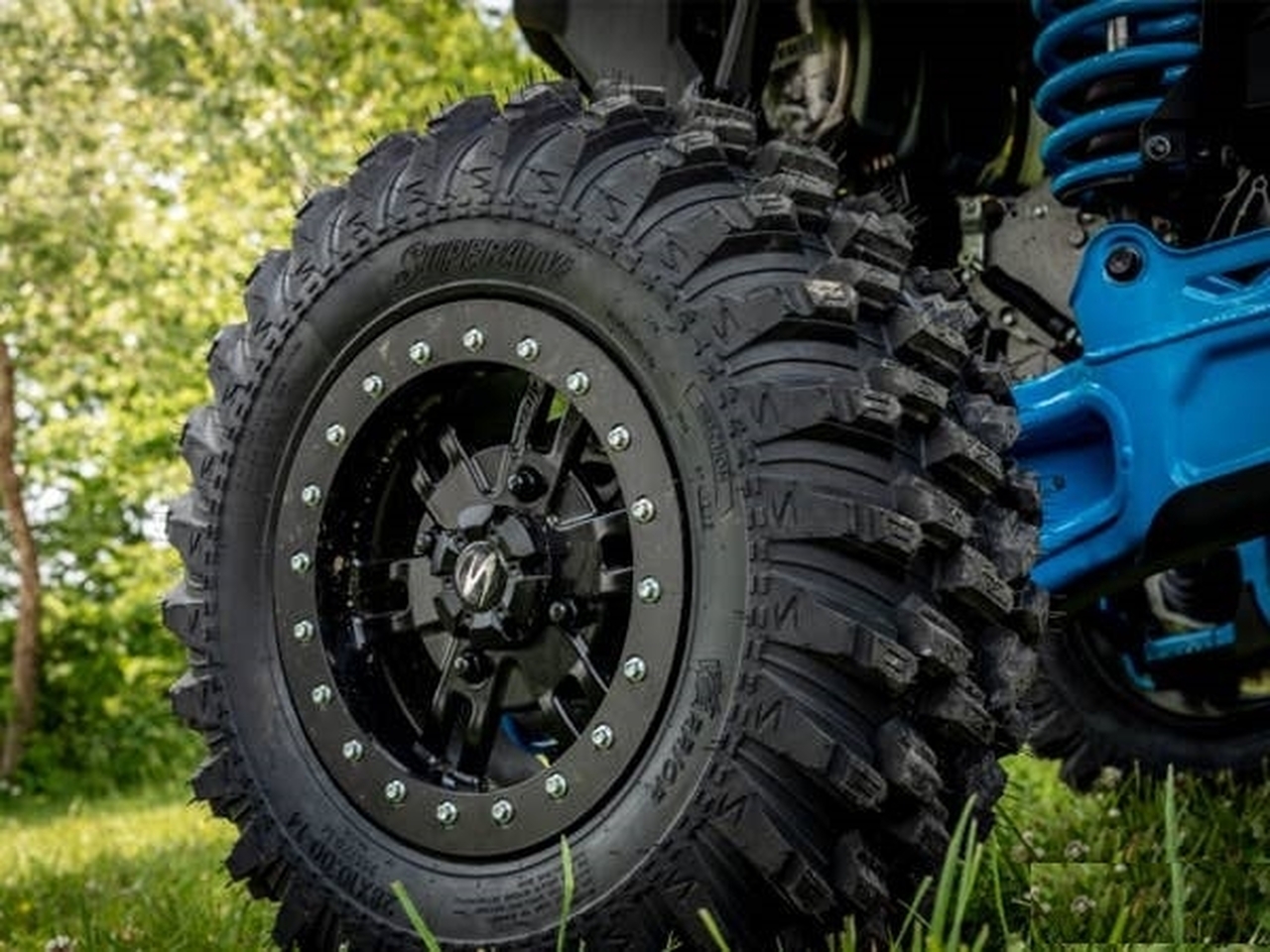 Replacing your stock tires with an aftermarket set will have you reaping many benefits.
Yamaha YXZ Tires like the Yamaha YXZ XT Warrior Tires by Super ATV are built with a much more aggressive tread pattern than all stock setups. This allows them to easily traverse trails with large fallen trees, and even hold their own on a gnarly rock crawling trails too. It's safe to say, that upgrading your tires is one of the more useful mods you can do to your UTV just before riding season hits!
Yamaha YXZ Nerf Bars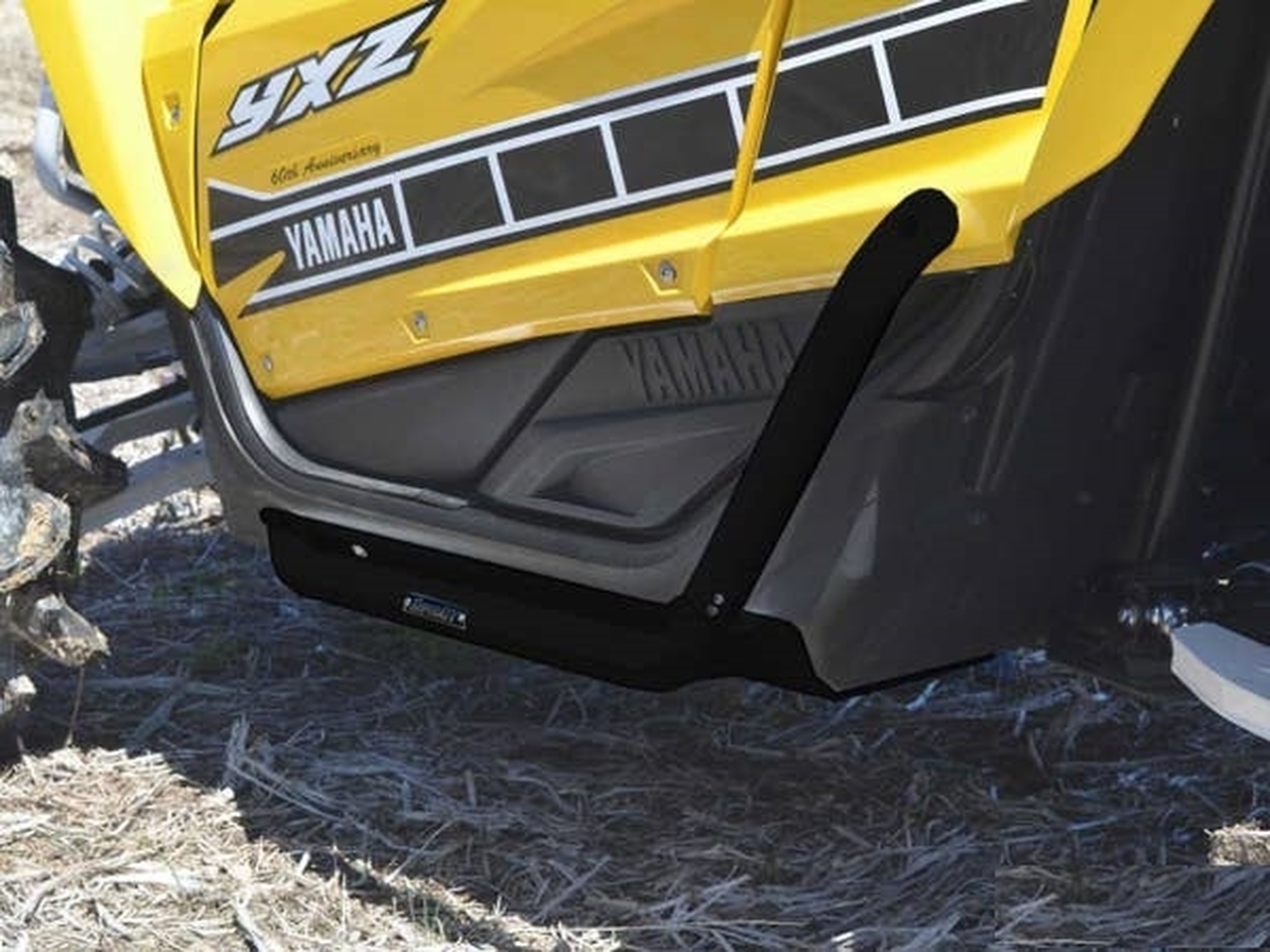 While on the subject of rock crawling and traversing through forests full of fallen trees, you might want to consider picking up a set of Yamaha YXZ Heavy Duty Nerf Bars by SuperATV.
This awesome set of UTV nerf bars bolts on easily, and adds much needed protection to the bottom of your side-by-side. Unseen and unexpected rocks or logs will no longer be able to decimate your undercarriage, nor will they tear off pieces of fascia, door panels, or rocker panels once you've got a pair of these installed!
Yamaha YXZ Light Bars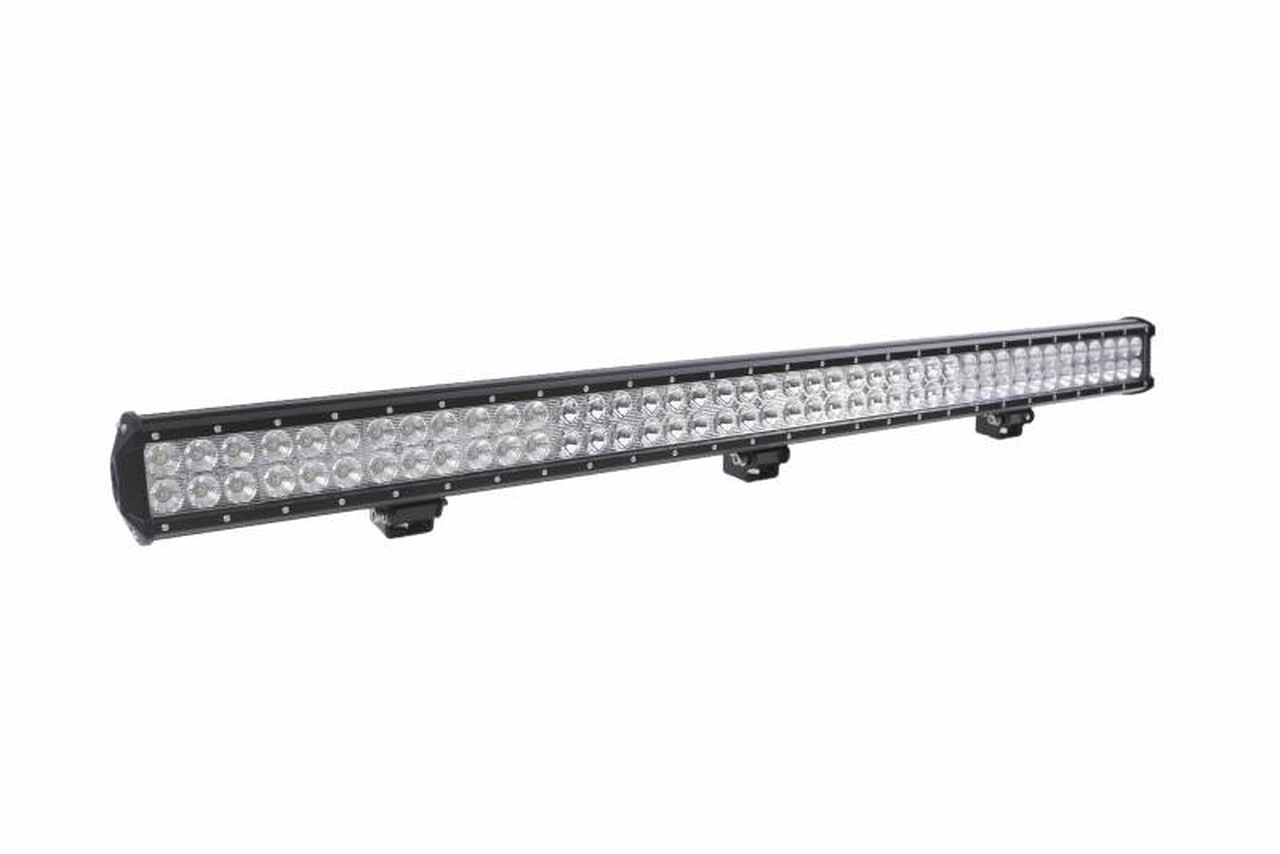 Anyone who has taken their Yamaha YXZ overlanding and camping can attest to the fact that you will want, and even need, more light at some point -- whether it is to illuminate your campsite at night, or to get you safely down the trail in the early morning.
Adding a Yamaha YXZ 40" Dominator 3 Watt Double Row Combi 84 LED Light Bar by Lazer Star Lights will get the job done handily.
Take heed, however, to avoid draining your UTV's battery, as light bars and other electronics add extensive extra power requirements. Your best bet would be to also add a Yamaha YXZ Dual Battery Kit along with an additional Yamaha YXZ battery. This way, your Yamaha YXZ accessories only use the secondary battery, leaving the primary one fresh and charged to start the UTV every time.
Yamaha YXZ Winches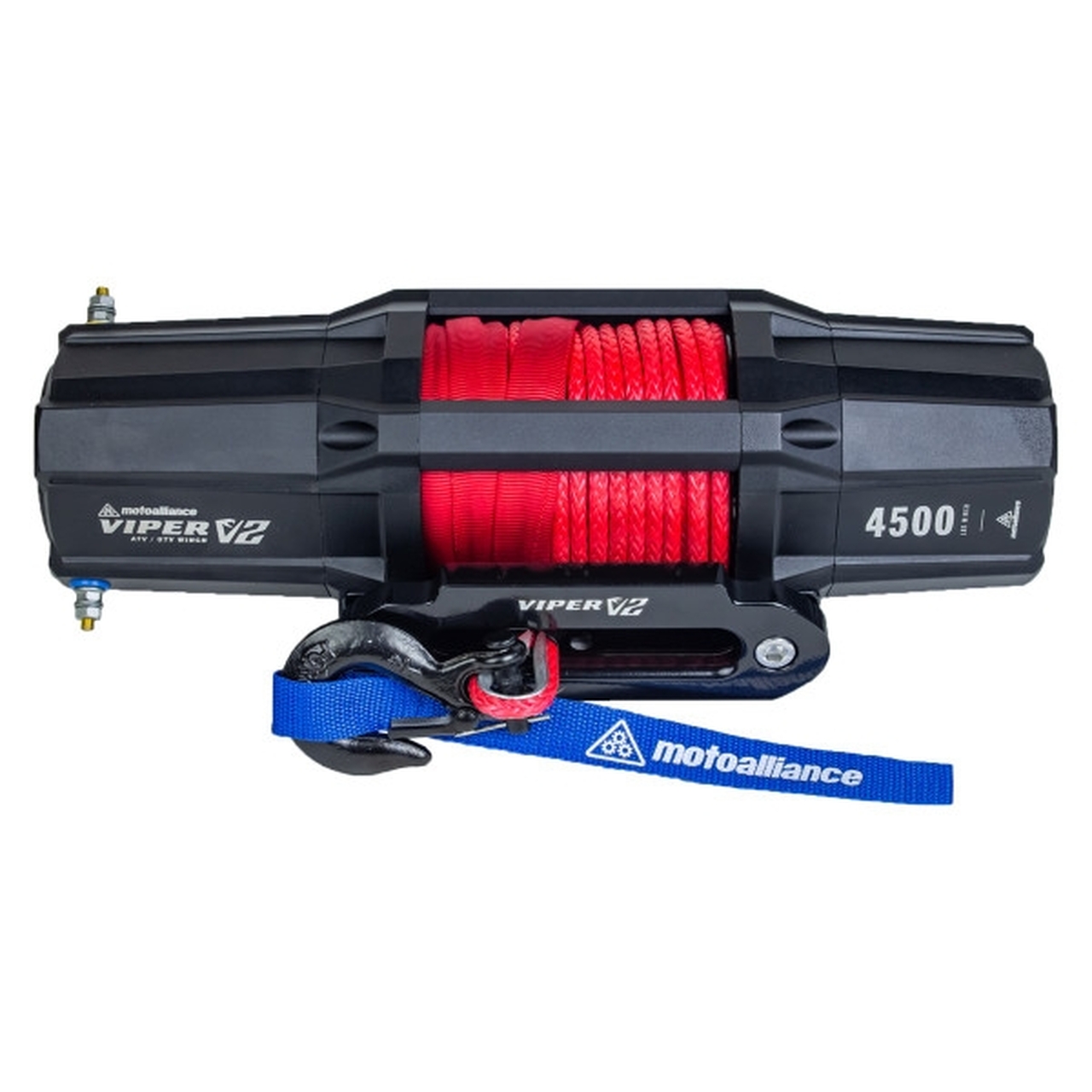 No list of the best Yamaha YXZ accessories would be complete without one of the most important accessories avid off-road enthusiasts can add: a winch!
Installing a Yamaha YXZ Viper UTV Winch - V2 Wide Spool by MotoAlliance will give you major street cred in the off-road community for more than one reason.
First, you'll have everything you need to get yourself unstuck from sticky situations. Those muddy trails won't hold you back anymore! Second, you'll be the one with a winch that is ready to lend a helping hand to others who are in need. We've all seen that guy stuck in the mud or loose sand, and honestly a lot of us have even been that guy ourselves. But not anymore!
And just like that, we've got your next weekend project all laid out for you with our list of the top 5 best Yamaha YXZ accessories. Just remember to hide the packages once they arrive. And if the boss asks, you didn't get the list from us!
Unless they like it. Then totally give us the credit!