The Best Coolers And Cooler Racks For Yamaha UTV's
Jul 16th 2022
When was the last time you upgraded your cooler setup, honestly?
For most of us it has probably been many, many years, right? If you're anything like me, you've probably got one of those $20 supermarket special coolers that you panic purchased just before an impromptu trip to the lake or beach. Sound about right?
Well today that is going to change! We can't have you out there on the trails all summer without one of our top picks of the best coolers for Yamaha UTV's!
So let's get started, shall we?
Traditional Yamaha UTV Coolers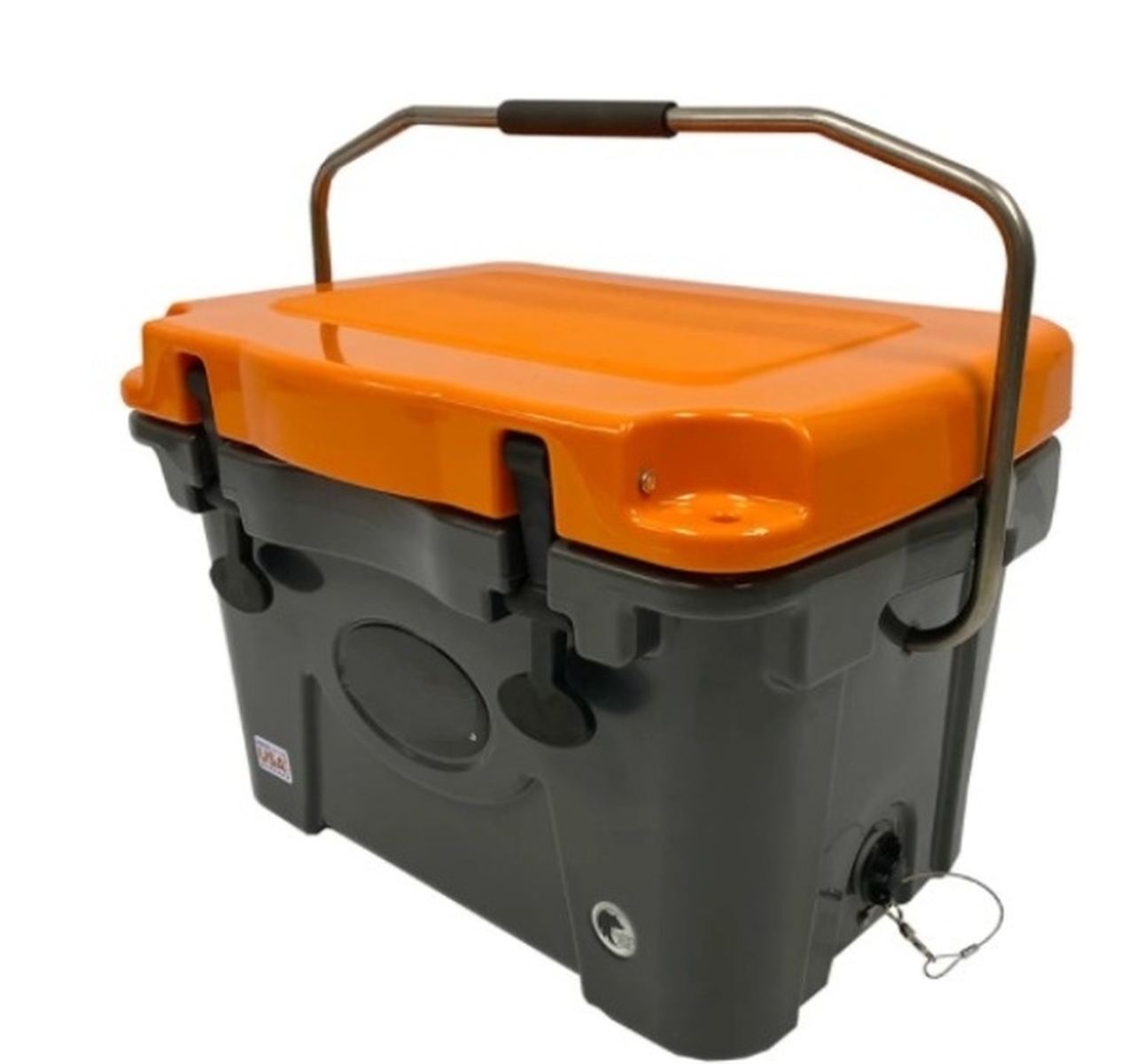 While the premise is similar to that likely decade old Igloo cooler you have sitting in the garage, we greatly prefer the Yamaha 20QT Super-Cooler by Kolpin Powersports. Coolers like these have much thicker walls, and a rock solid closing mechanism. So when food, drinks and ice go in, they stay in and stay cold. And if the 20qt version isn't enough space for you and the family, check out the 60qt version and triple the storage capacity.
And when it comes time to take your Yamaha YXZ overlanding and camping, these coolers are also certified bear resistant. Which, depending on the location of your camp, can be an extremely necessary precaution.
Refrigerated Yamaha UTV Coolers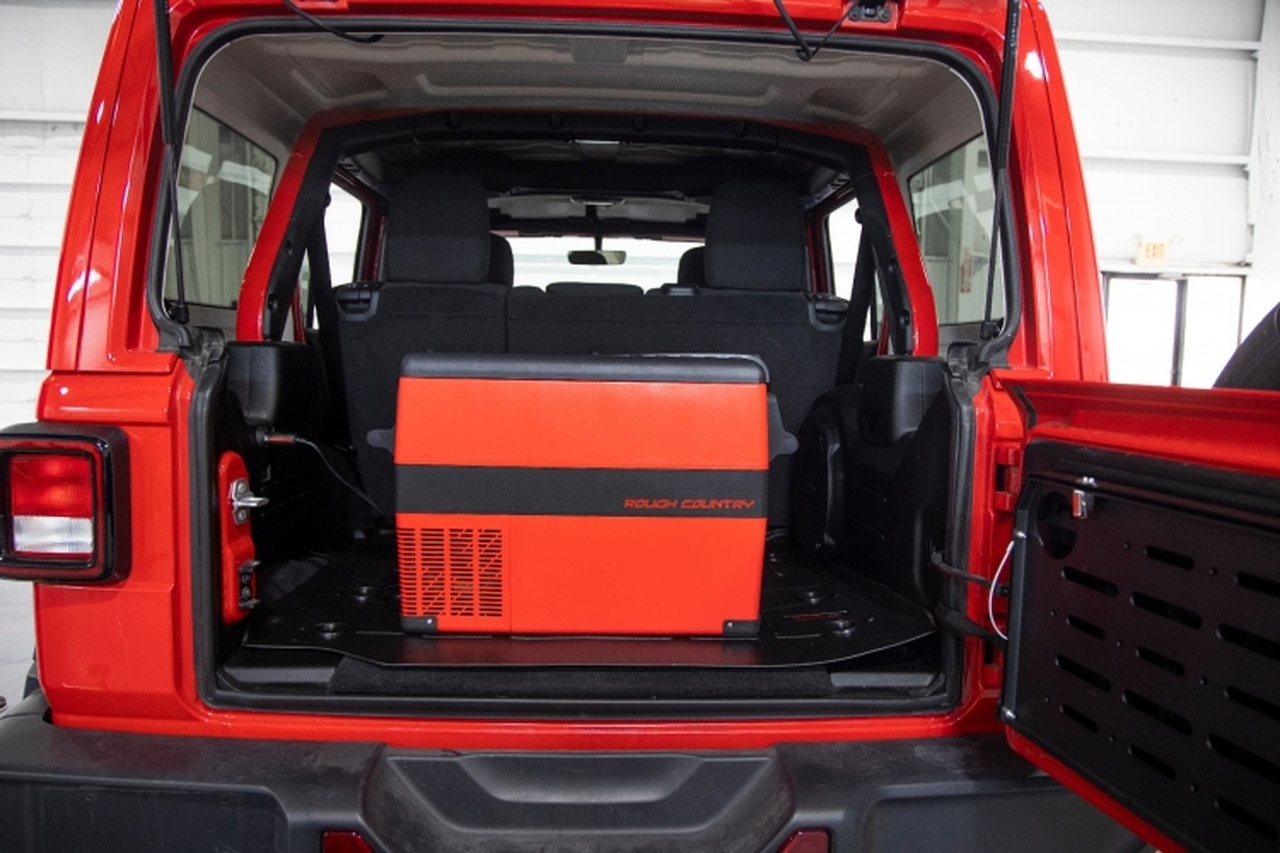 If your overlanding and camping trips are regularly up to a week or longer, even a legit cooler may not be enough. And this is where refrigerated coolers come into play.
Similar to the mini-fridge you probably have in your garage, the Yamaha 45 L Portable Refrigerator/Freezer/Cooler by Rough Country is the ultimate in on the go fresh food storage. With split compartments for food and drinks, and the ability to keep itself at a constant temperature of -4° to 68° F, you can rest assured your food will be fresh throughout your entire trip. Plus, when the trip is over you can relocate this cooler to your car or truck for keeping food while on the go for work!
One point worth mentioning: it may be in your best interest to install a Yamaha UTV dual-battery kit and secondary battery once you start adding more electronic accessories. The primary battery may not have enough juice to power a fridge, winch and audio system while maintaining enough charge to start your UTV at the end of a trip.
That is the beauty of a dual battery setup, since the primary battery will be left un-touched by auxiliary electronic accessories so it can reliably start your UTV day in and day out.
Yamaha UTV Cooler Bags
If you're only in need of a cooler to keep food and drinks cold for a few hours, and not take up a ton of your cargo space, then look no further than simple cooler bags!
Bags like the Yamaha Cooler Bag by UTV Mountain Accessories hold plenty of food and beverages, and it can even mount directly to your roll cage so it is out of the way.
Pretty easy, right?
Yamaha UTV Cooler Racks and Cooler Storage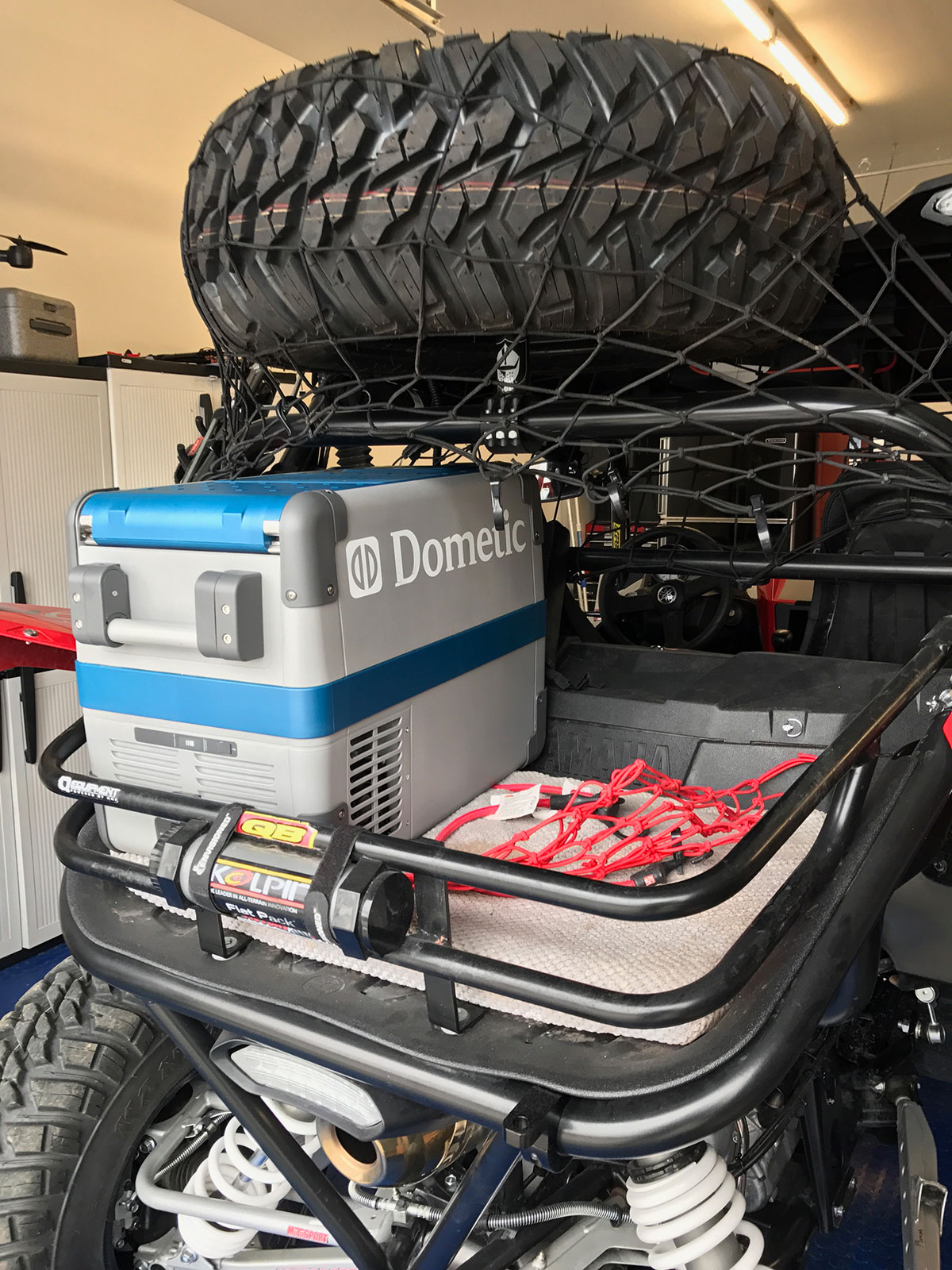 Sometimes you will run into a situation where you need to transport a full-sized cooler or refrigerated cooler, but need a way to strap it down. After all, you really don't want your cooler spilling over and trashing all of your rations for the trip, do you?
Add a Yamaha Cooler Tie-Down Kit by Rough Country and secure your precious cargo to ensure your food gets down the trail as safely as you do. There are even models like the Yamaha YXZ Cargo Mounting System For Coolers Cargo Boxes by Axia Alloys that allow you to secure your cooler to the Yamaha YXZ roll cage easily and quickly.
Lastly, when your Yamaha UTV runs out of room onboard, but you still need to pack the cooler, check out the Yamaha Wolverine Cooler Rack by UTV Mountain Accessories for a quick install and endless utility.
We are pretty sure this list of the best Yamaha UTV coolers should give you enough ideas to get your ride situated for the summer.
So what are you waiting for? See you out there!