The Best Yamaha Wolverine Accessories
May 2nd 2022
If you are the proud owner of a Yamaha Wolverine, then what I am about to say is probably old news to you. But there are SO many great mods, upgrades and additions you can make to these UTV's, it is hard to know where to start.
Thankfully for you, however, we've got your back. Today we are going to give you our list of the best Yamaha Wolverine accessories.
So let's jump right in, shall we?
Yamaha Wolverine Sound Bars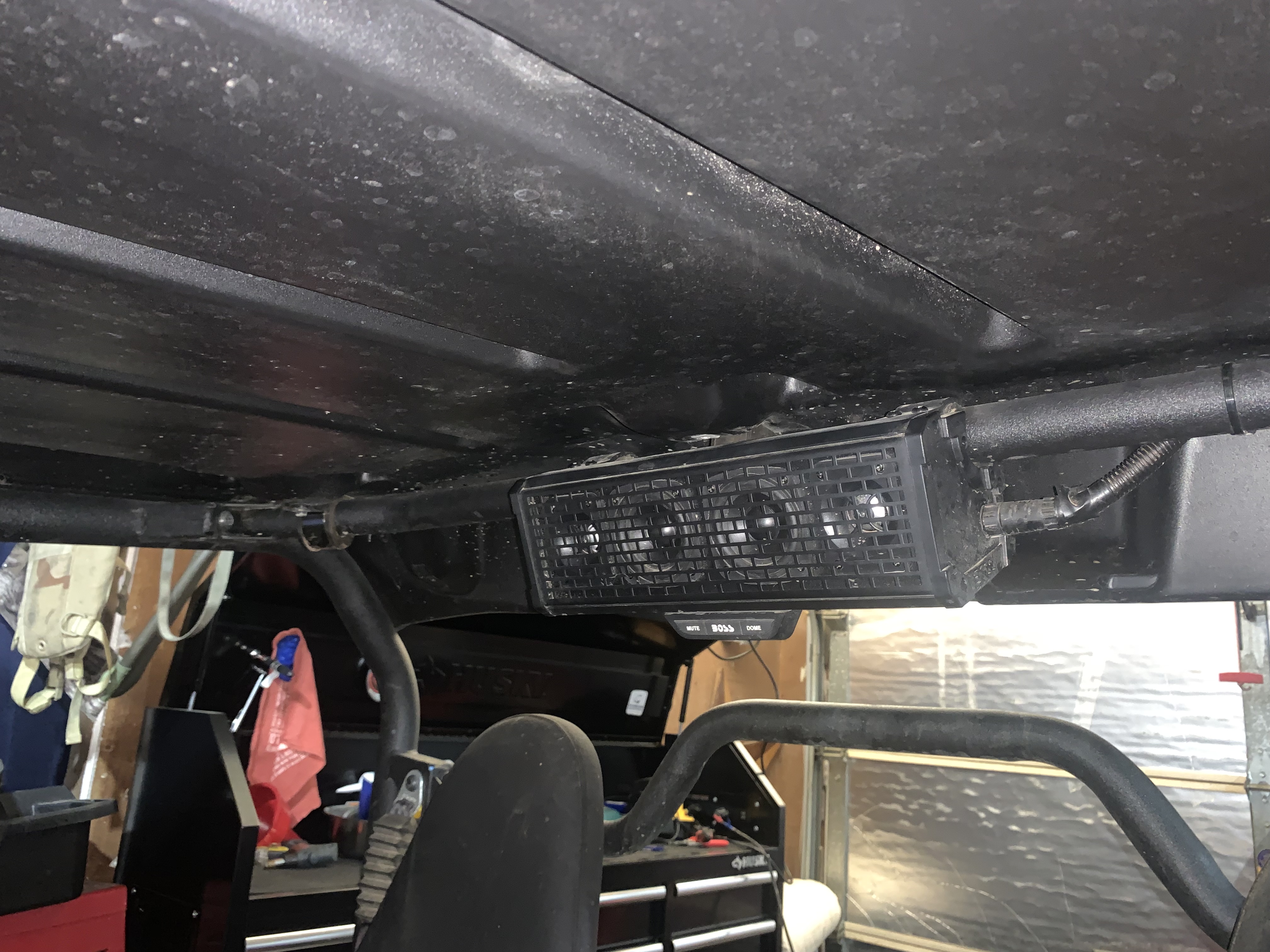 What could be better than flying down a trail towards your favorite fishing spot on a Saturday morning?
Flying down a trail while blasting your favorite tunes, that's what!
Which is where a Yamaha Wolverine audio system would really come in handy. Models like the Yamaha Wolverine 14 Inch Sound Bar by NavAtlas mount easily inside the cabin to the headache bar, and provide all the volume you need to crank your favorite off-roading playlist on the trail. And who doesn't like listening to music while they're fishing at the lake?
And imagine having instant access to music when you take your Yamaha Wolverine overlanding and camping. Sounds like a pretty good time, doesn't it?
One word of advice, though: think about adding a Yamaha Wolverine High Capacity Battery by Full Throttle. The stock battery in your UTV may not be able to handle running your sound bar full time, and still be able to start your engine when its time to go home.
Yamaha Wolverine Tires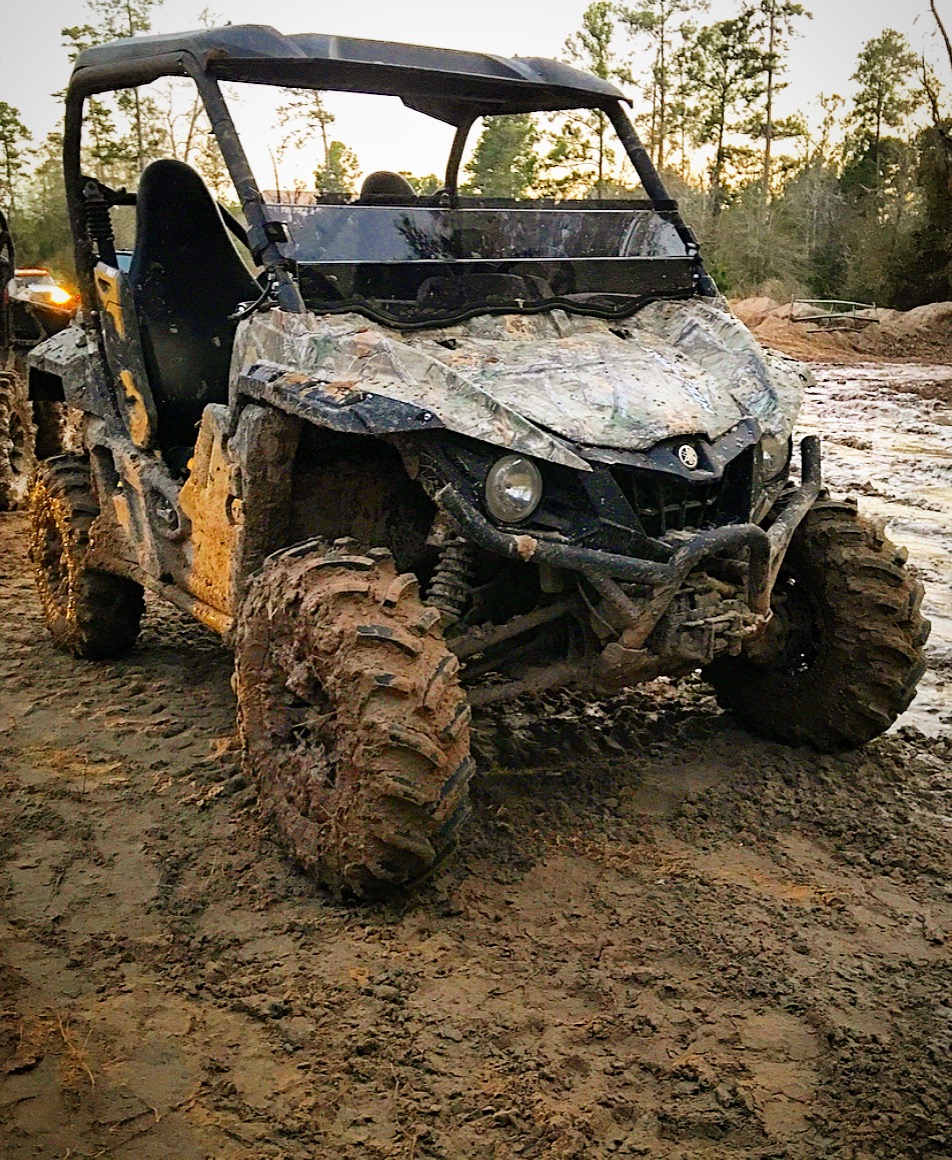 Most owners will agree with this statement: the stock Yamaha Wolverine Tires can be in adequate in more extreme situations.
Muddy trails, slippery fallen logs and even rock-crawling trails can seem impossible when using the stock tires. Adding a set of Yamaha Terra Cross R/T Tires by ITP can be a total game changer!
With their high durability, larger/more aggressive lugs, and even edgier aesthetic, these tires are the perfect all-terrain replacement set. They reduce the likelihood that you'll get stuck in the mud or loose sand, and they grip hard as to not slip on rocks or while cornering -- changing your UTV from a beast to a mutant!
One thing to keep in mind, however, is that when adding a set of larger and/or wider tires, you may run into an issue. At its stock ride height and width, those bigger tires may simply just not fit!
So how do we solve this problem?
With the next item on our long list of genuine Yamaha Wolverine accessories!
Yamaha Wolverine Portal Gear Lifts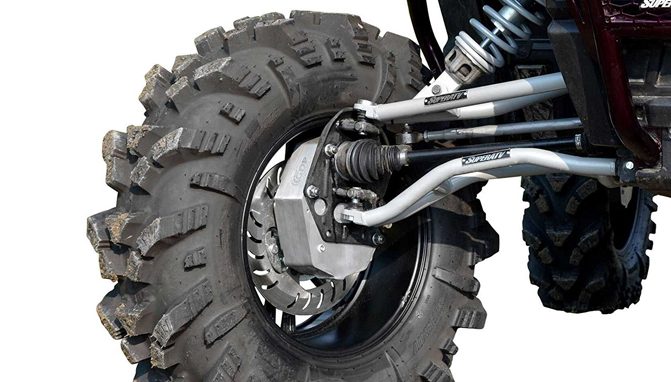 A set of Yamaha Wolverine Portal Gear Lifts will not only give you all the benefits of a height and width increase, but they actually solve a few problems, believe it or not.
Most owners want to add a lift kit to their UTV, and are unsure where to start. Others cautiously buy bigger and wider tires, and find themselves with a setup that is too big to fit without rubbing against the fenders and shock covers. Portal Gear Lifts such as the Yamaha Wolverine 4" Portal Gear Lift by SuperATV will give your Wolverine a 4" lift, taking care of the additional ride height and ground clearance you wanted. At the same time, the lifts also increase the total width of the UTV too, which brings more stability and improves balance on uneven terrain.
All this adds up and allows you to fit those larger, fatter tires. And at the end of this process, you'll have several additional inches of ground clearance, as well as a wider and more capable UTV.
Sounds like portal gear lifts are more of a must-have than a non-essential!
Yamaha Wolverine Windshields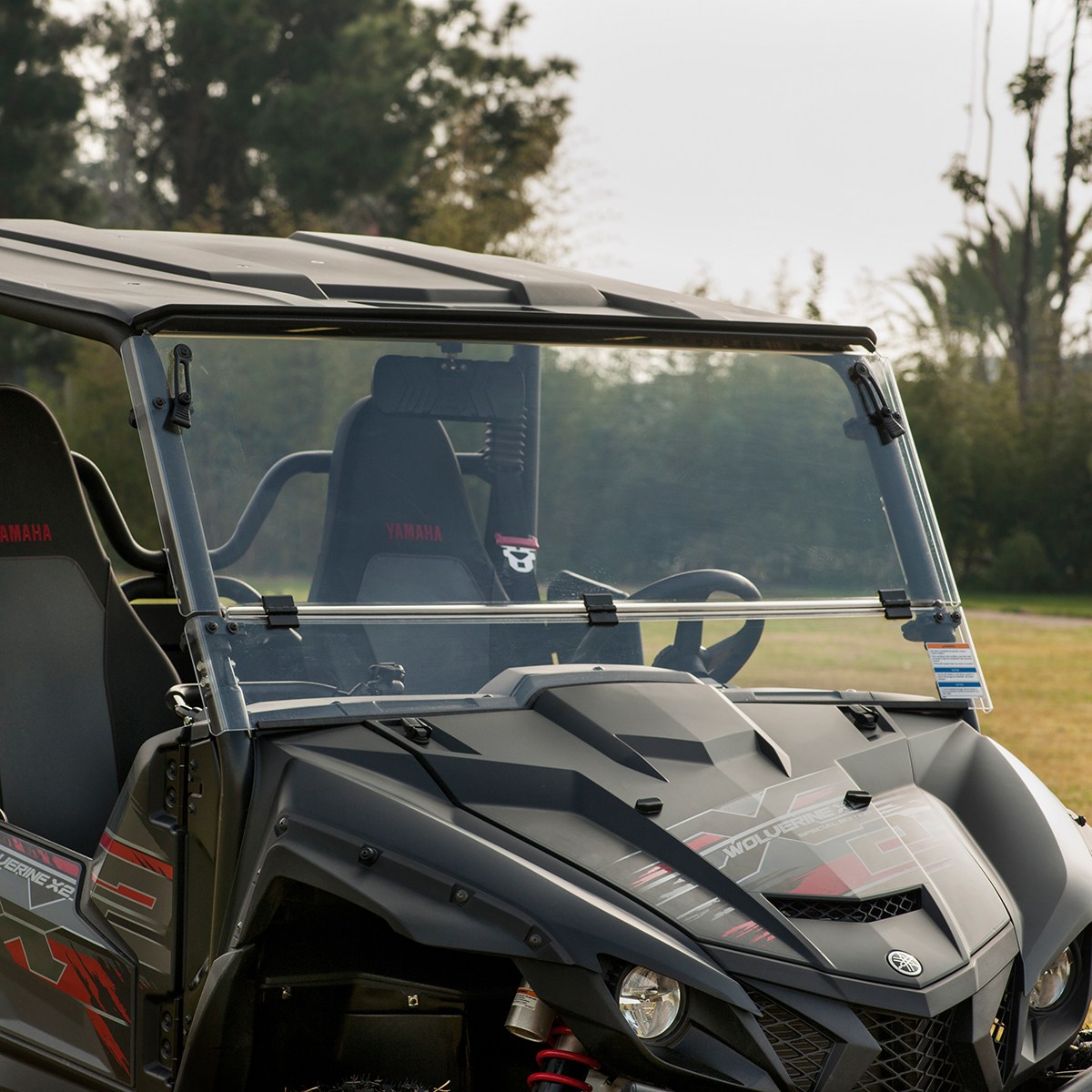 Although it may seem like a given, I have seen all too many riders out on the trail or in the dunes without a Yamaha Wolverine Windshield.
As wild as that may sound, you'll likely see it at some point too -- especially in warmer locations and moist areas with little dust.
Adding a windshield such as the Yamaha Wolverine Full Folding Windshield by Moose will upgrade your riding experience tenfold at the minimum. You will find yourself not having to clean your sunglasses off after a few minutes at top speed. And all those bugs that would have ended up in your teeth? Gone with the wind!
Simply put, a windshield is an absolute must have for just about any UTV build.
Call it a Day
And with that, our list of the best Yamaha Wolverine accessories has come to an end.
With the addition of a new sound bar, bigger tires, a set of portal gear lifts and a shiny new windshield, you'll take your Yamaha Wolverine the next level.
But don't forget, this isn't even its final form! So be sure to look out for our next list of must-have accessories for your Yamaha Wolverine X2, Wolverine X4, or Wolverine RMAX!