How to Find Your Yamaha UTV's Roll Cage Size And Style
Sep 15th 2022
When researching the stock roll cage sizes and dimensions for the Yamaha UTV lineup, something peculiar came up: the manufacturer doesn't seem to make that information readily available.
The spec sheets are devoid of any info around the roll cages, even down to the technical specifications of each of the UTV's. If you don't believe me, check out their website and see for yourself! It may seem odd that they do not publish that info, considering the importance of a roll cage in the daily operation of a motor vehicle.
But as it turns out, we may be using the term "roll cage" incorrectly here.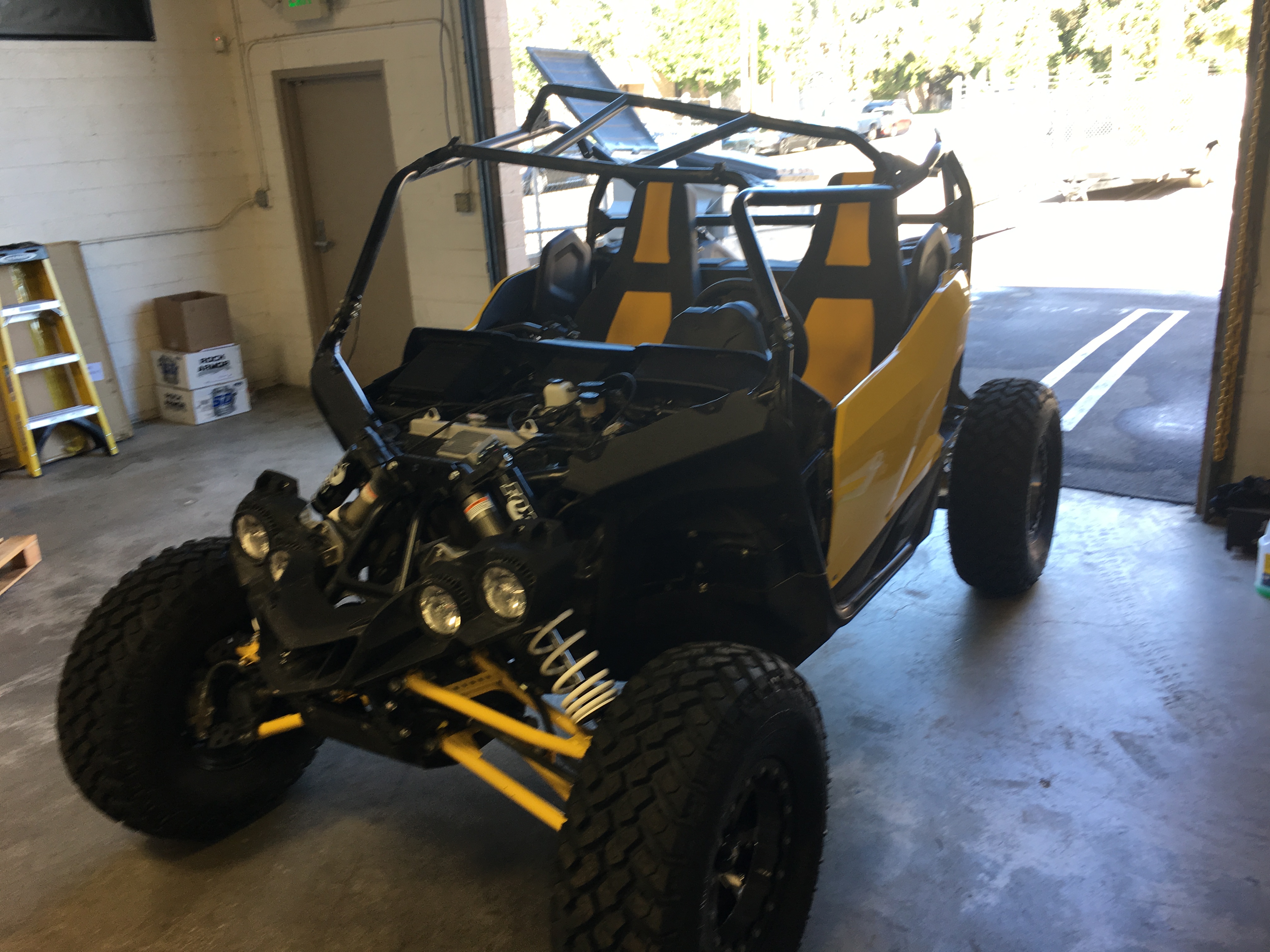 What we are calling a roll cage, is in actuality not a protective cage at all. We would like to think of them more as a "roof support" at this point. The thin wall (usually less than 0.80in) tubing and overall design doesn't scream safety. In fact, if you look around online, you will find many an owner that have flipped or rolled their UTV only to have the stock "roll cage" crumple like a toy.
Yamaha UTV Stock Roll Cage Dimensions
Although not consistently made of one single diameter tubing, the stock roll cages seem to be made of anywhere from 1.5 inch to 2.0 inch tubing:
Yamaha YXZ - 1.75in perimeter tubing with 1.5in crossbars

Yamaha Viking - 2.0in perimeter tubing and crossbars

Yamaha Wolverine - 2.0 perimeter tubing and 1.5in crossbars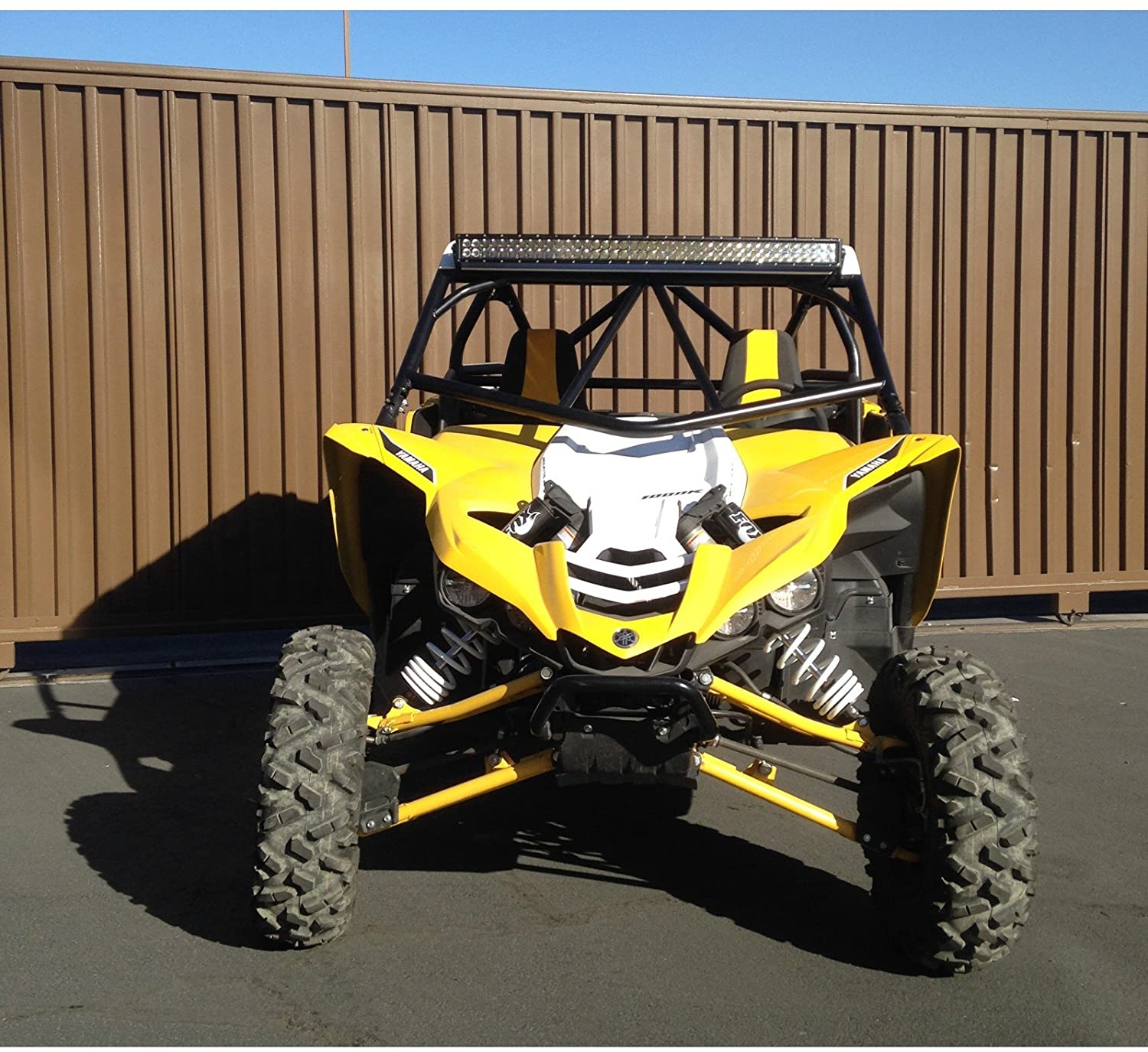 These specs have varied throughout the years, but many owners took it upon themselves to measure the cages for many reasons. One of the top reasons being the need to add aftermarket accessories that clamp to the roll cage such as:
Aftermarket Yamaha YXZ Roll Cages
If you are like us, and in your opinion a roll cage is supposed to be about safety first, then an aftermarket roll cage purchase will likely be in your future. Especially for YXZ owners, as they tend to drive their UTV harder and faster (as they should).
Aftermarket Yamaha YXZ roll cages are designed around safety first, instead of just supporting a roof and allowing for accessories to be mounted. Replacing your stock cage with a Yamaha YXZ Standard Roll Cage and Roof by Madigan Motorsports immediately levels-up your side-by-sides safety rating. With 1.75in DOM steel tubing for the perimeter, crossbars and support pillars, you can ride confidently even while crawling on a sketchy rock trail.
Yamaha Viking Roll Cages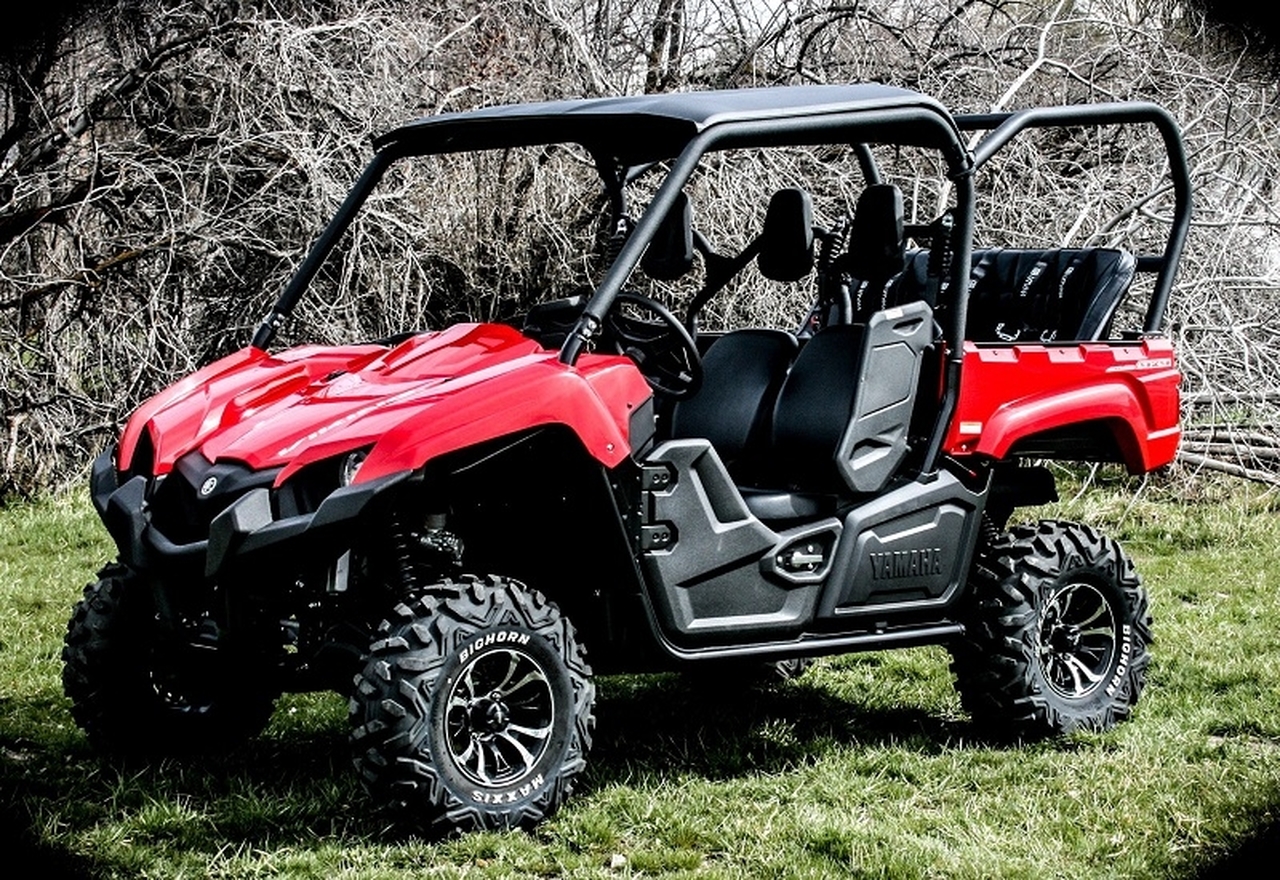 Although the Viking isn't usually put into situations where rolling or flipping is likely to happen, we've noticed one situation arise concerning safety.
We know the quality issues with stock Yamaha Viking roll cages, but also noticed that many people add aftermarket rear seats to the bed of these UTV's. The passengers in this last row actually have no overhead protection at all, which could spell disaster if a flip or roll ever occurred.
By adding a Yamaha Viking Backseat and Roll Cage Kit by UTV Mountain Accessories you knock out two birds with one stone: adding a back seat to the UTV, and protecting those passengers with a rear roll cage.
Yamaha Wolverine Roll Cages
Similar to the Viking, there exists an awesome option for adding seating and protection to the Wolverine as well: the Yamaha Wolverine Backseat and Roll Cage Kit by UTV Mountain Accessories.
Cage/seat combos like these make perfect sense, if you care about the passengers you transport in the rear of your UTV!
Wrapping Things Up
Hopefully we drove the point home that if you are worried about safety during rollovers, crashes or flips, you need to seriously consider replacing the stock Yamaha UTV roll cages.
Remember, these machines were not designed to be raced and abused. Rock crawling isn't technically in their feature listing on the OEM's website either. As much as we would all love to rely on the stock cages, it is better to play it safe rather than end up sorry, right?