Buyer's Guide: Factory Specs For The Yamaha Wolverine, Yamaha Viking, And Yamaha YXZ Tire Size, Wheel Size, Wheel Offset, And Bolt Pattern
Feb 15th 2022
One of the first mods that many new owners make to their brand new Yamaha side-by-side tends to be an upgrade to the stock wheels, tires, or both.
But why is this such a popular upgrade? Aren't the stock wheels and tires good enough considering the price out the door on a new Yamaha UTV?
Yes, and no.
The stock tires and wheels are definitely respectable offerings in their own rights. But if you think about it, everyone has a different use-case for their side-by-side. Some use theirs strictly for work around the property. Others spend all their time out on the dunes and beaches, and even more take their Yamaha YXZ overlanding and camping on a regular basis.
The point is, all of these scenarios can require very different wheel and tire setups.
And the first step in upgrading yours, is knowing exactly what the factory specifications for the tire size, wheel size, wheel offset and bolt pattern are for your Yamaha YXZ, Wolverine or Viking.
Luckily for you, we've got all of that info for you right here!
Yamaha YXZ Factory Specs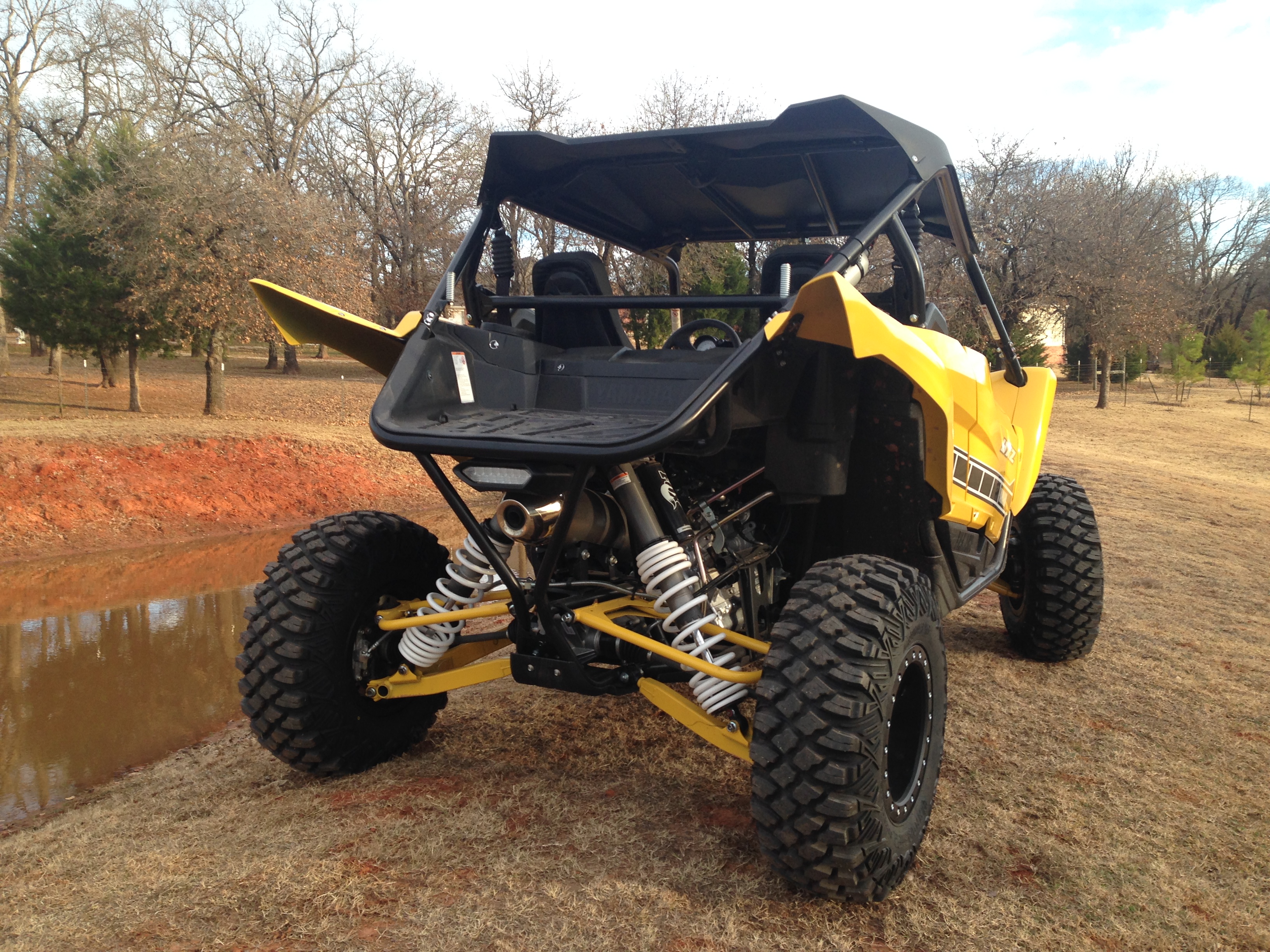 The Yamaha pure sport side-by-side lineup has five different models, so let's compare the factory tire size, wheel size, wheel offset and bolt pattern in this table:

So, do you see what happened here?
Thankfully, Yamaha has made it pretty easy as far as the factory specs go. The types of Yamaha YXZ tires, as well as the brands are the only things that differ between each model of the YXZ with regards to the factory tire and wheel setup.
Why is this a good thing?
Simple: this means there are tons and tons of available aftermarket Yamaha YXZ wheels and tires for your Yamaha UTV.
Lets move on to the Yamaha Viking Factory Specs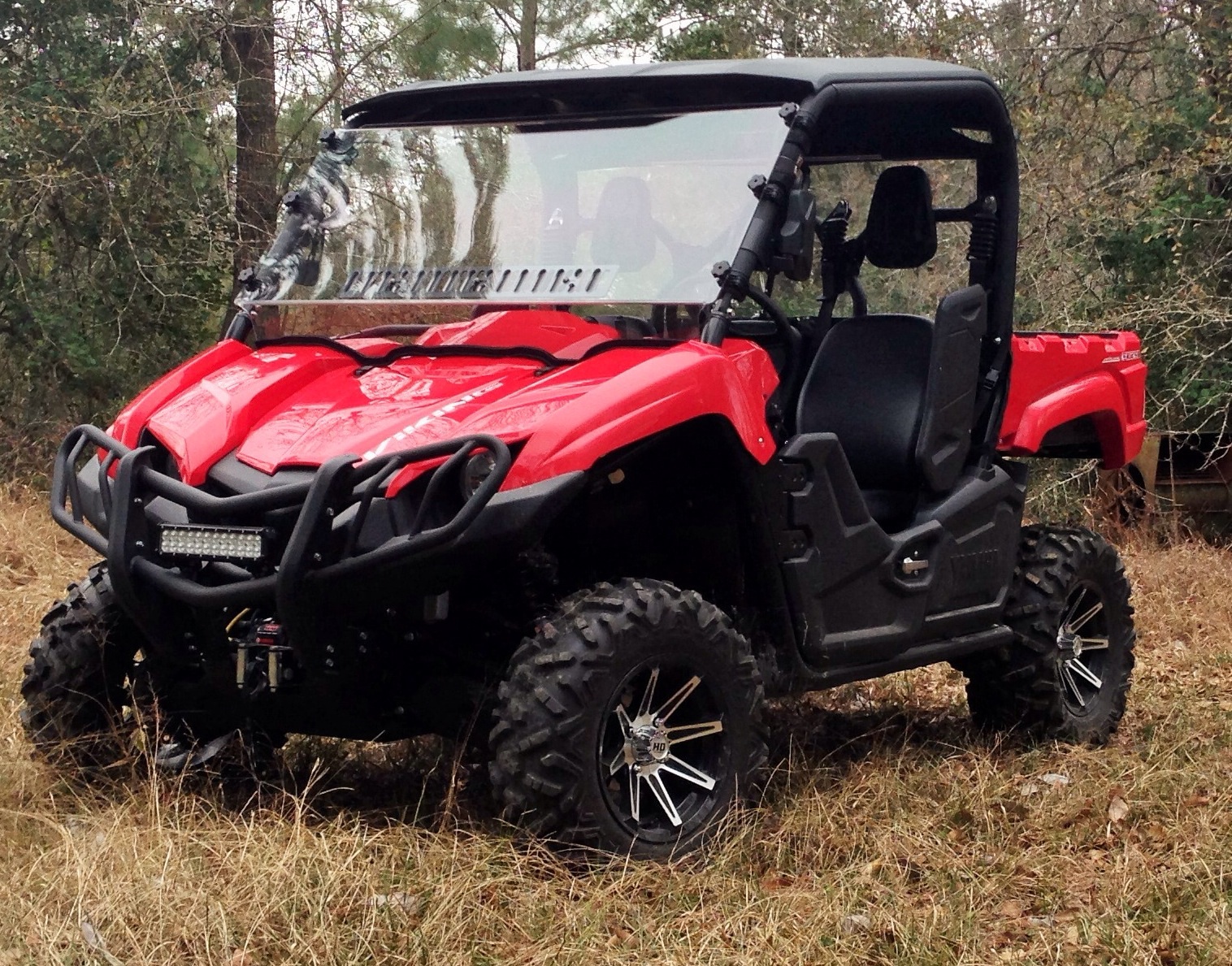 Looks like we are noticing a common theme here with Yamaha side-by-sides, in that tire size, wheel size, offset and bolt patterns will differ between the models themselves, but not necessarily the trim options within those models.
Again, just as with the YXZ, the Viking's only difference between these different trims are the model and make of the tires themselves. Whats more, is that it is again using a very common spec which makes it super easy to find replacement Yamaha Viking tires and Yamaha Viking wheels.
Last up is the Yamaha UTV with my favorite name of the bunch:
Yamaha Wolverine Factory Tire and Wheel Specs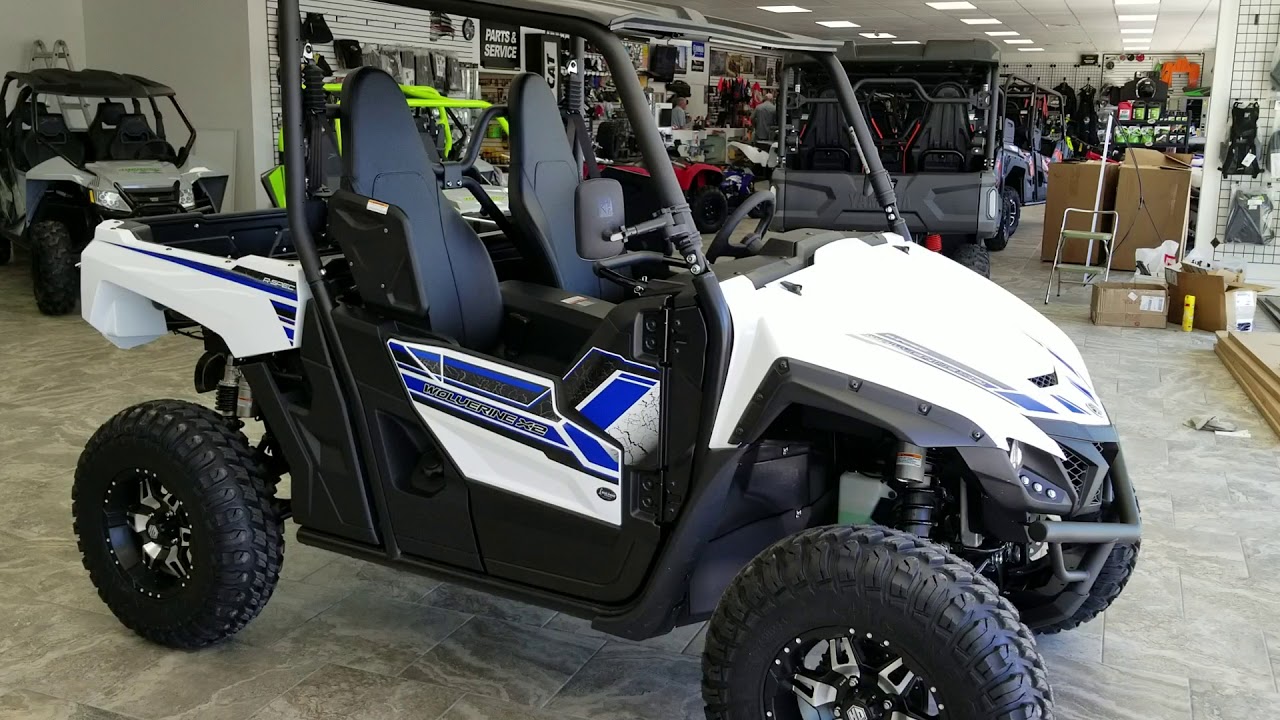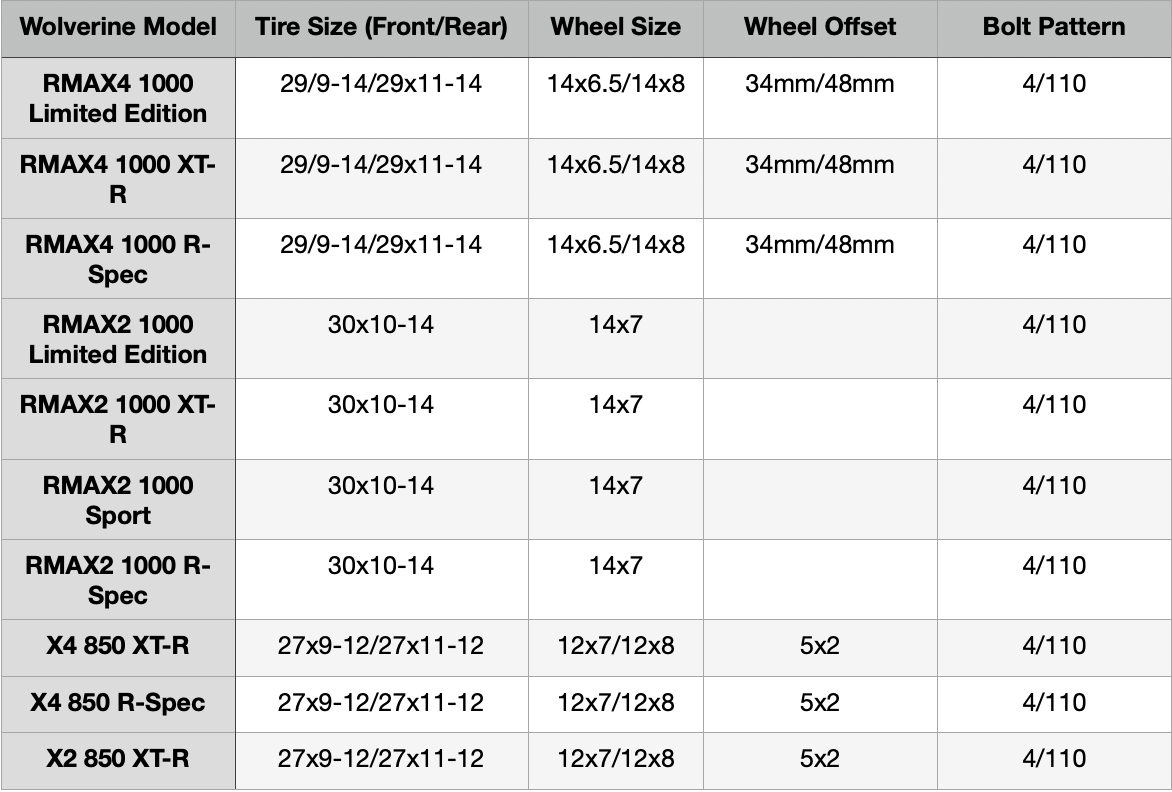 Now, as you can see there are way, way more Wolverine model trims in just a single model year (2021) than the other two Yamaha UTV models.
We thought it would be important to include this info, because when shopping for Yamaha Wolverine Tires and Yamaha Wolverine Wheels, you can quickly become confused.
Thankfully for you, here at Everything Yamaha Offroad we do our best to make things easier on you. Now that we are at the end of this post, you should have all the info you need to make an informed decision on your next set of Yamaha YXZ, Wolverine or Viking Tires and wheels!