How to Make Your Yamaha Side-By-Side Street Legal
Jan 30th 2022
Whether it's the Wolverine, YXZ or Viking, every Yamaha side-by-side owner knows and loves its off-road capabilities.
But what about on-road capabilities?
We spend so much time obsessing over our UTV's performance in off-road scenarios, which makes sense due to it being an off-road vehicle and all. Believe it or not, though, an increasingly large amount of owners are opting to take to the streets now too.
Sitting as they are, though, Yamaha UTV's aren't exactly street legal.
Sure, you may get away with a quick jaunt down the street to the gas station for a fill up, but we certainly wouldn't recommend it. Without the proper modifications and paperwork, you'd be just begging for a traffic citation if caught! So today we are going to make your dreams come true, and share with you everything you need to know for making your Yamaha side-by-side street legal.
Now lets start with the basics: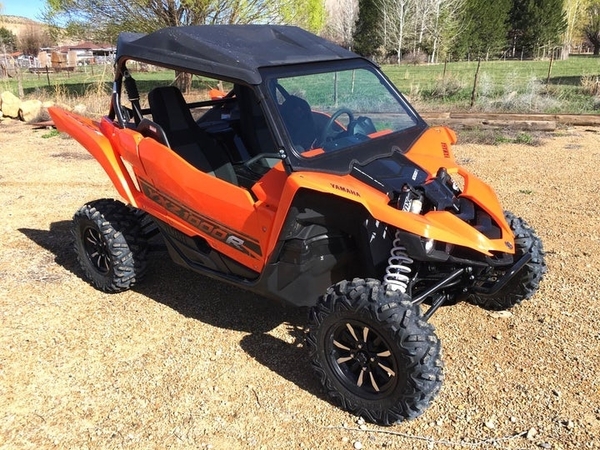 Yamaha YXZ, Wolverine and Viking Windshields
Regardless of whether you plan to drive your UTV on the street or not, a Yamaha YXZ windshield is a very good idea. They help to keep the dust and dirt out of your eyes, and will be especially useful if it ever rains. Could you imagine driving your car without a windshield? Thought not. So don't skip adding one to your Yamaha UTV either!
Rear and Side-View Mirrors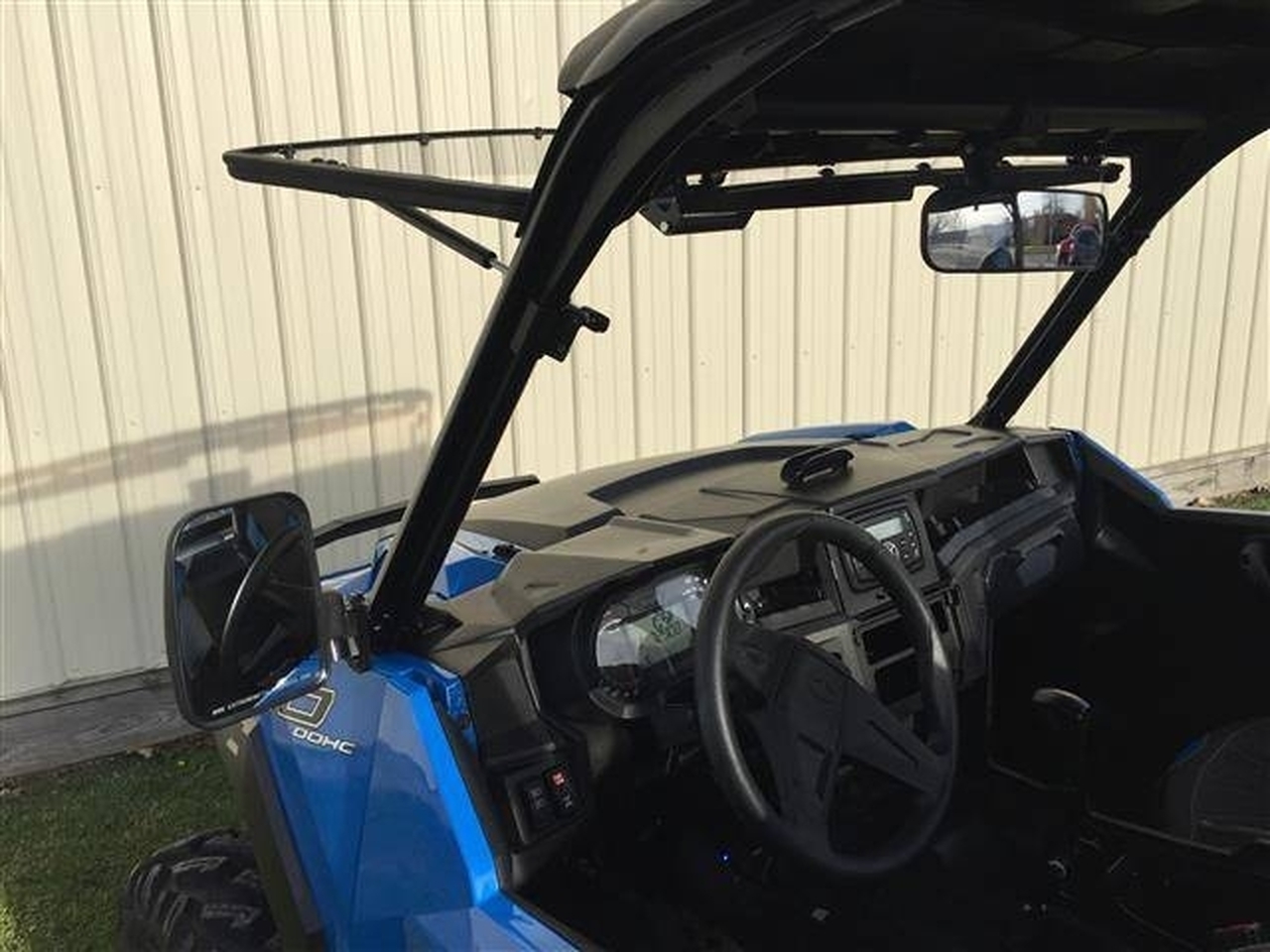 This is another no-brainer addition to a street legal build list. And once again, mirrors will be of use on and off road, no doubt about it. Picking up a set of Yamaha Viking side mirrors, or a Yamaha Wolverine rear view mirror will be one of the more important street legal mods you can make with your safety in mind.
Turn Signals
You know what these are, that thing that BMW drivers seem to be blissfully unaware of. The bright orange or amber lights indicating the driver is about to turn or merge. Turn signals are an integral safety mod needed for any prospective UTV to be considered street legal. Plug and play Yamaha turn signal kits are simple to install and ready to go in no time.
Headlights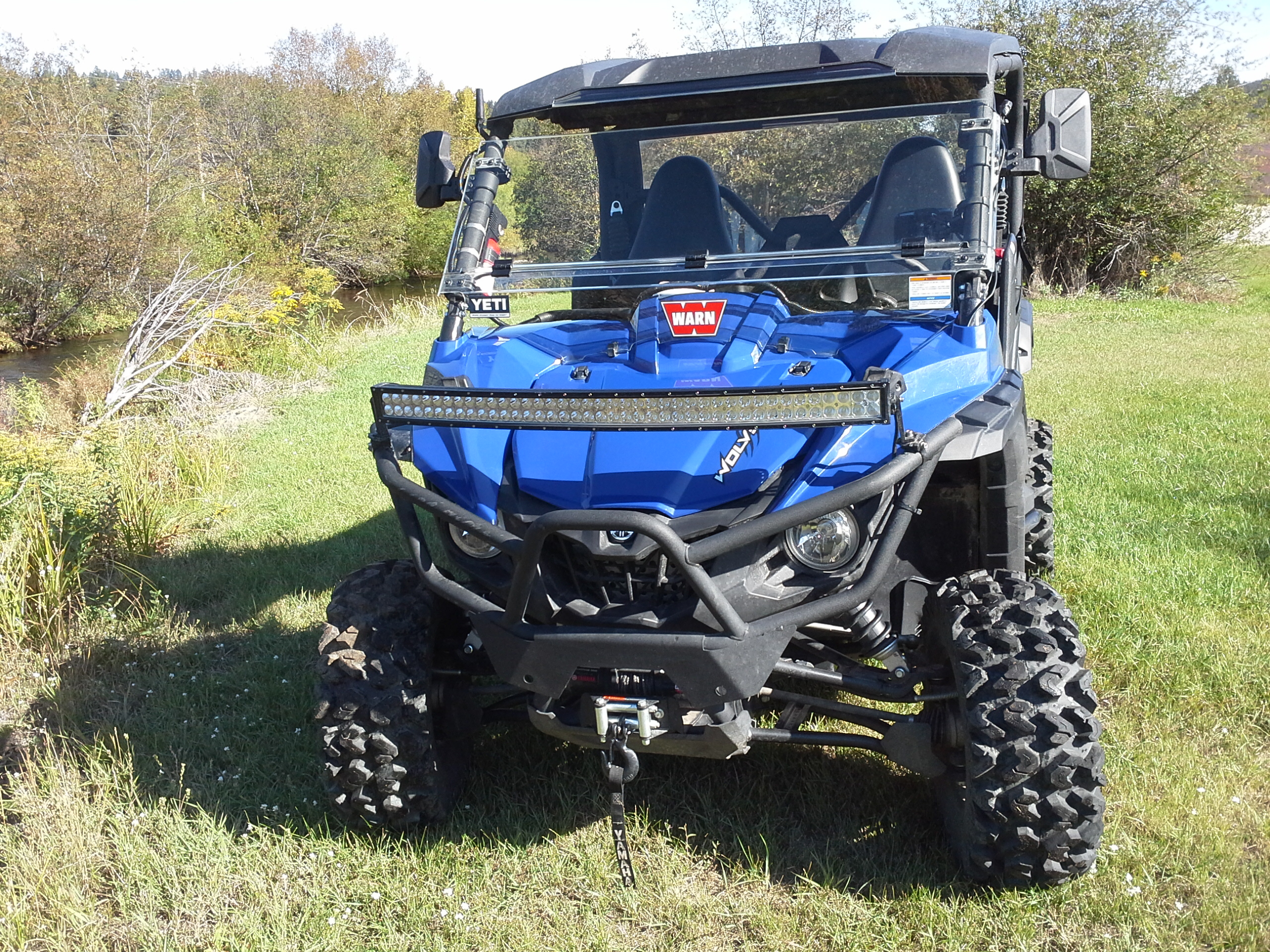 Part of a vehicle being street legal, means being able to see on the road at night or in low-visibility conditions. Thankfully, the Yamaha side-by-side lineup come with headlights installed from the factory. You can definitely add extra lights to the outside and inside of your UTV, but they won't be necessary for it to be street legal.
In fact, many of the aftermarket Yamaha lights you can add would actually be irresponsible, and in some cases illegal to turn on while driving on a public road with oncoming vehicles.
Don't be that person, please! Save those lights for when you're off-road.
Alright, so we've covered a lot so far, and we are in the home stretch of making your Yamaha side-by-side street legal.
There are just two more things you need to factor in, and you'll be cruising down the road in no time.
License Plates
The last physical mod you will need to make, will be to add a Yamaha license plate bracket with a light. Just like with normal cars and trucks, this is a requirement for any motor vehicle to be considered street legal. It also happens to be one of the easiest modifications to make to your UTV, especially with a Yamaha lighted license plate holder from SuperATV.
The Final Piece to the Street Legal Puzzle
Once you have everything in the aforementioned list assembled and installed to your Yamaha UTV, one final task remains. One last hoop to jump through in order to legally cruise your side-by-side down the public roads in most states: Registration.
All of the parts and mods we've discussed won't mean anything without a trip to the DMV to register your Yamaha YXZ, Wolverine or Viking in the state you live in. This is also the only way that you will be issued your license plate and tags to affix to your brand new lighted license plate holder.
But once this task, and yes I will always call dealing with the DMV a task, is completed, you will be good to go!
No more hoping and praying you make it to the gas station or convenience store without being sighted by the highway patrol. And if you are pulled over, you'll have the registration needed to get out of that hefty fine you would have otherwise been asking for.
Pretty easy overall, right?
Now stop reading this and get on with your weekend street legalizing project!