The Best Yamaha Viking Accessories That You Can Install Yourself
Apr 10th 2022
With riding season upon us, one thing is certain: our GAS (gear acquisition syndrome) has most of us by the throats… And wallets.
Luckily for all of you, today we've put together our top picks for the best Yamaha Viking Accessories. And just in time for you put in a few orders to have a weekend project of modifying your UTV!
Lets dive right in with the pick that tops our list of essential add-ons:
Yamaha Viking Windshields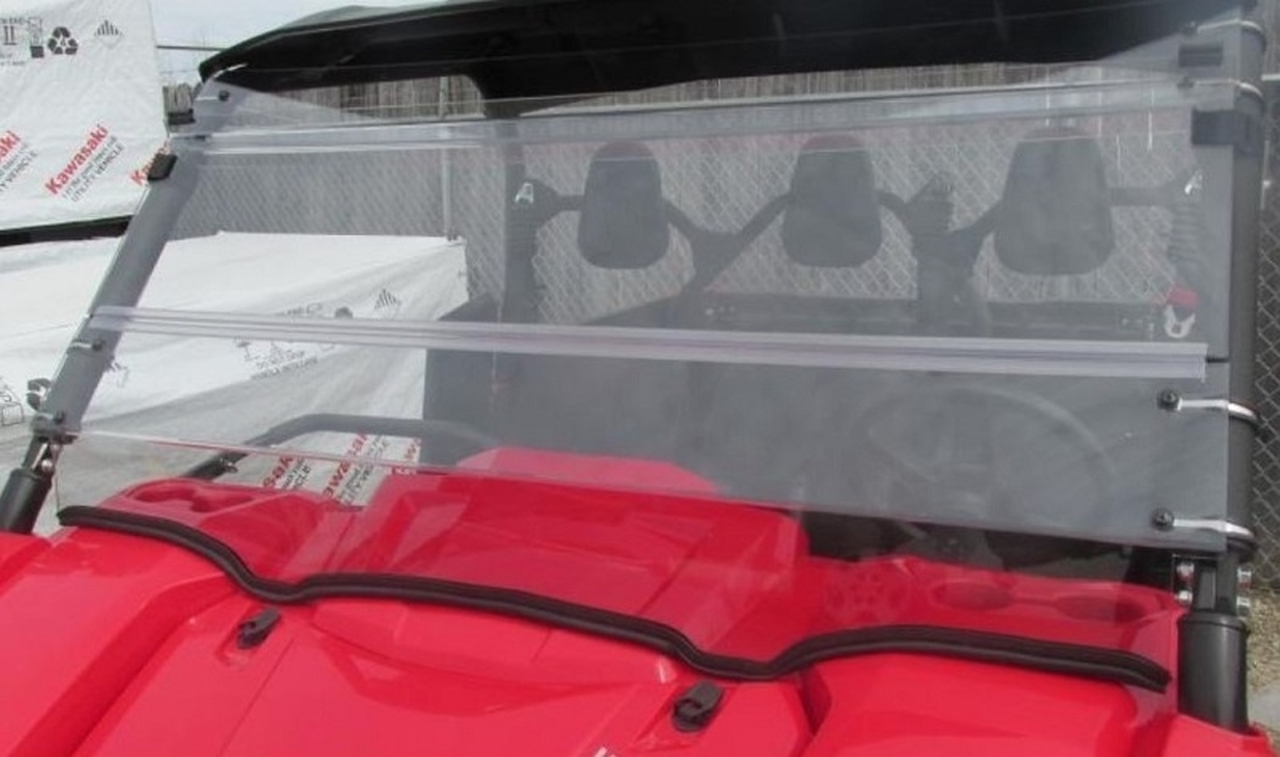 No list claiming to contain the best Yamaha Viking accessories would be accurate if it left out Yamaha Viking Windshields.
Why?
Let's answer that with a question: would you want to drive your car or truck without a proper windshield?
Thought not.
Your UTV is no acceptation to this statement, either. A Yamaha Viking Folding Front Windshield by Dot Weld is a fantastic addition to your side-by-side. It will keep the bugs, dust and debris out of your eyes -- as well as your nose and mouth -- and it'll prevent rain, puddles, and other bodies of water from soaking your rig's interior.
See where I'm going here? A windshield should be a no-brainer for most, and it is by far one of the easiest Yamaha Viking accessories you can install.
Yamaha Viking Tires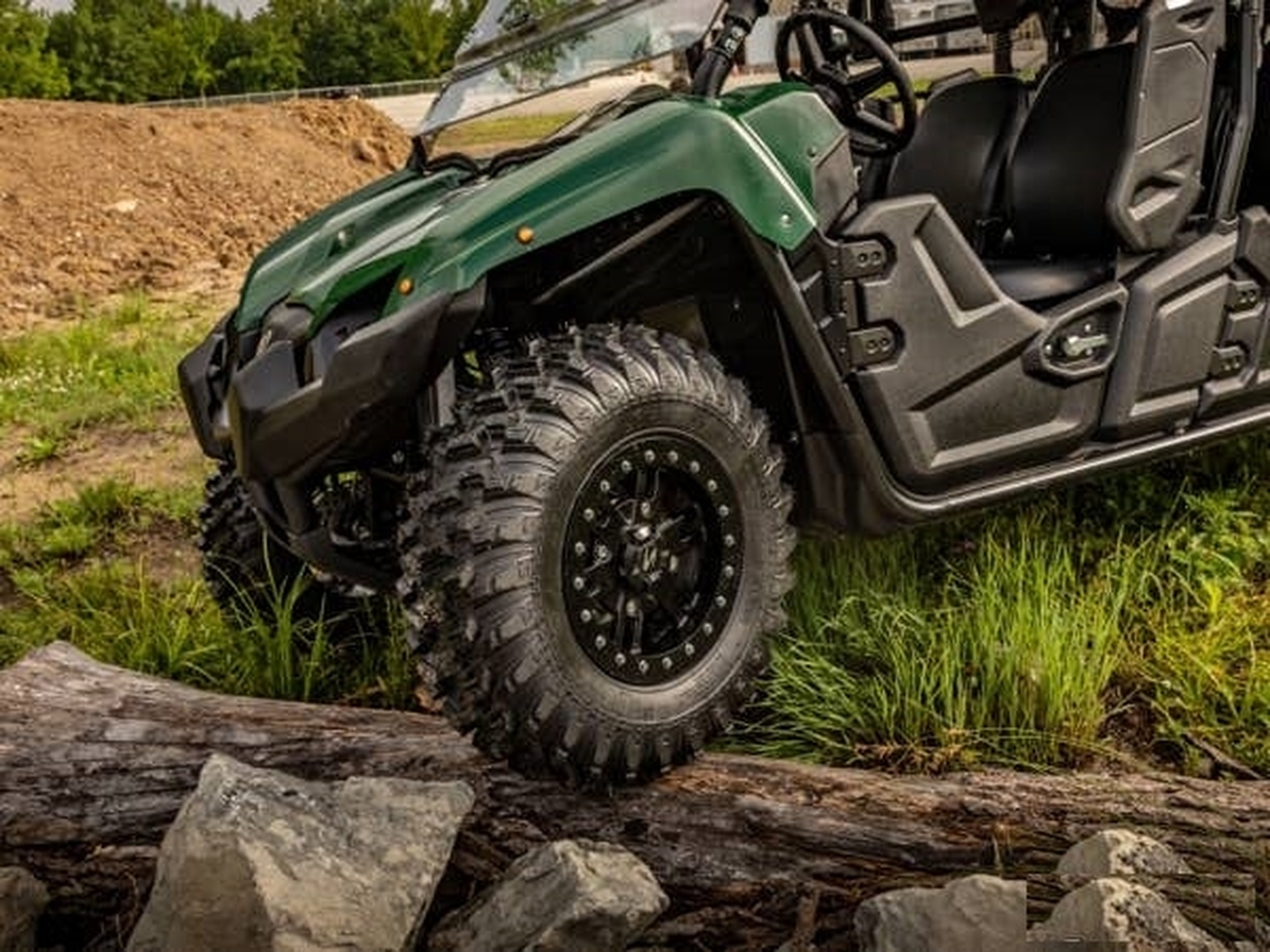 Replacing their stock Yamaha Viking tires may very well be one of the most common modifications owners make.
While the stock tires certainly serve their purpose, most leave much to be desired. With traction that is less than optimal in mud or over rocks and logs, an upgrade can do wonders for your UTV's off-road capabilities.
Barring special use case tires such as specific mud tires, street tires, or sand tires, grabbing a general set like the Yamaha Viking XT Warrior Tires by Super ATV will give you some of the best all-terrain functionality you could ask for.
All-terrain Yamaha Viking tires such as these are capable of gaining traction in muddy areas, loose sand, and will even take you handily over fallen logs and large rocks with unyielding grip and fortitude. It is safe to say, this is one upgrade that you'll want to make ASAP!
Keep in mind, though, that some tires will require additional modifications to fit on your UTV. Which brings us to the next item on our list of the best Yamaha Viking accessories:
Yamaha Viking Portal Gear Lifts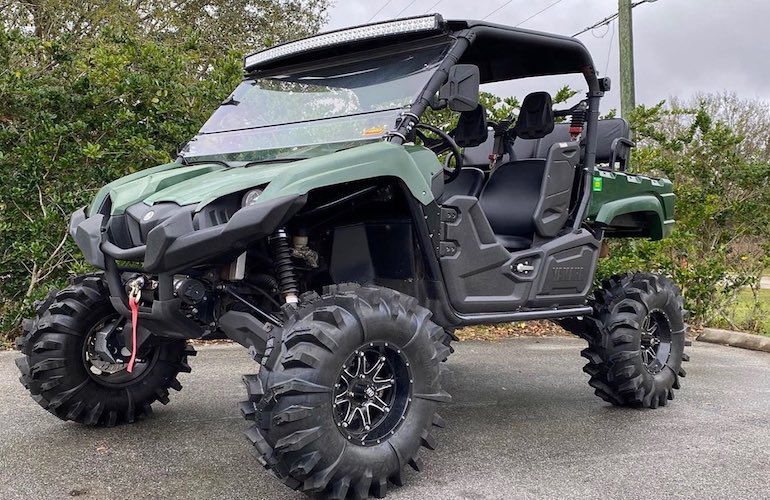 When considering larger, taller, and wider tires, there are some downsides to keep in mind.
Your turning radius may be affected by the size increase, and it is also possible that your bigger tires may not fit at all without rubbing on the chassis and fenders. Not to mention the fact that larger, wider, and heavier tires will also take a toll on the available torque from the stock setup -- and the stock clutching in particular.
This is where a set of Yamaha Viking Portal Gear Lifts will come in handy.
Portal gear lifts counteract the loss of torque using special gearing housed within the portal gear case itself. This allows you to retain your stock torque and power output to the wheels. Whats more, is that they also add additional ride height / ground clearance and width to your Viking.
This means that a set of Yamaha Viking 4" Portal Gear Lift by SuperATV will give you a four inch lift, increase the width of your UTV, and allow you to fit those bigger/wider tires you've been eyeballing since we told you about them earlier. And the extra ground clearance will help you traverse even the roughest trails, while the added width helps you to stay planted on tight corners.
Sounds like a pretty sound judgement call, doesn't it?
Yamaha Viking Winches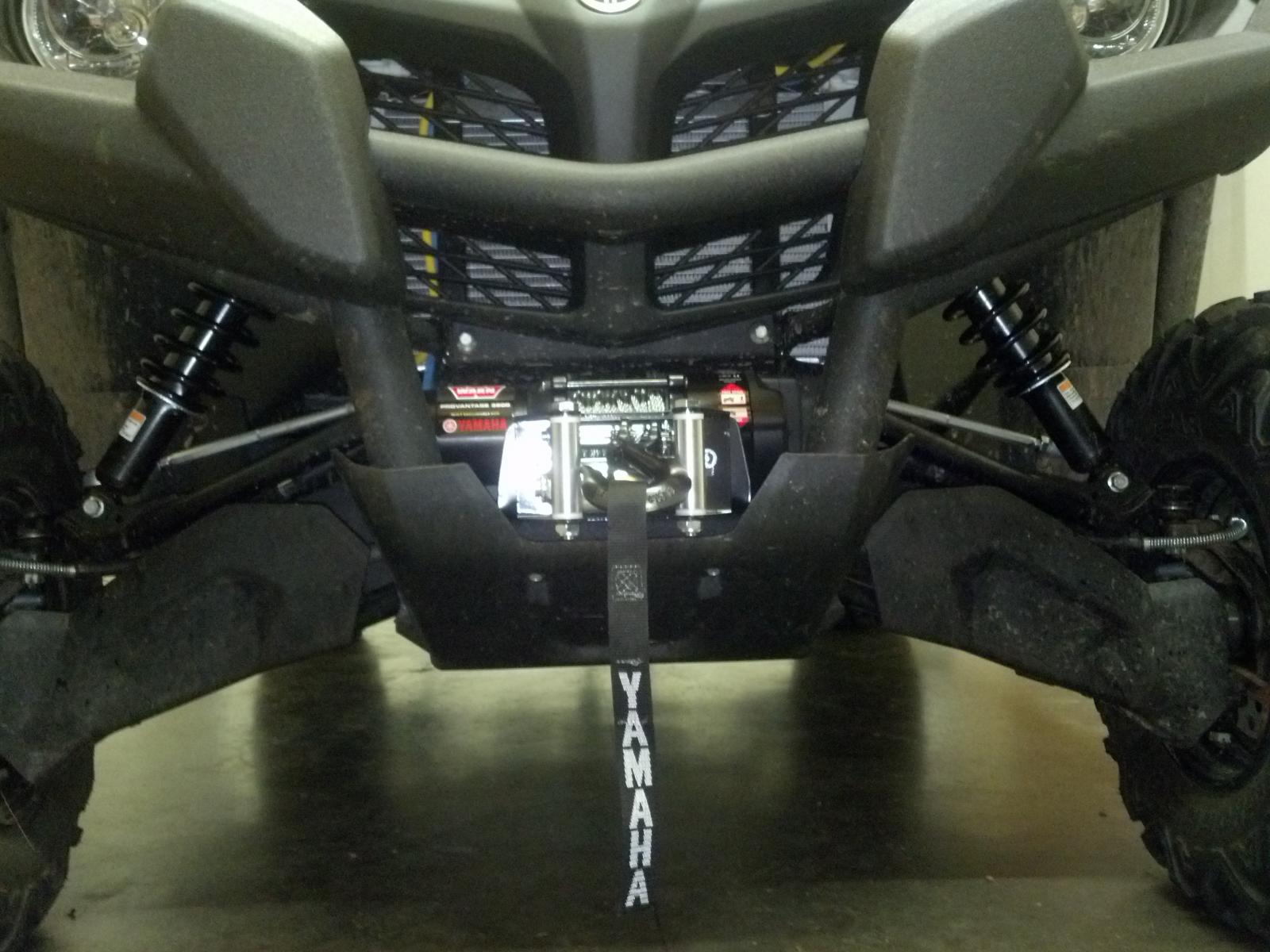 Yet another pivotal addition to your build list should be a Yamaha Viking Winch.
Winches such as the Yamaha Viking 5000 LB. Winch with Wire Cable by QuadBoss will get you out of just about any sticky situation the world throws at you. Muddy trails, unseen ditches and sand pits will never know what hit them.
You'll also be everyone's hero when you come across a stuck off-road enthusiast next time you're on the trail. Just make sure you tell them to buy a winch themselves after you've used yours to save the day!
Time to Get Started!
And just like that, you should now have your work cut out for you.
We've gone and done the leg work getting you a list of the best Yamaha Viking accessories. So the only thing left for you to do is to get your to-do list started and make some orders! We hope you found this list insightful, and look forward to seeing you out on the trails with your new accessories in the future!