What's The Difference Between The Yamaha Viking, Wolverine, And YXZ?
Jun 16th 2022
If you're in the market for a new (or new to you) side-by-side, you've got an overwhelming amount of options at your disposal. Do you want a Japanese-made UTV, or an American-made UTV. Do you want a Polaris, or do you want a Yamaha?
Even if you've culled your options down to Yamaha-branded side-by-sides, you still have to choose between the Yamaha YXZ, the Yamaha Viking, and the Yamaha Wolverine -- each with their own model years and editions!
To better answer that and help you come to a decision, lets discuss the differences between the Yamaha UTV lineup, shall we?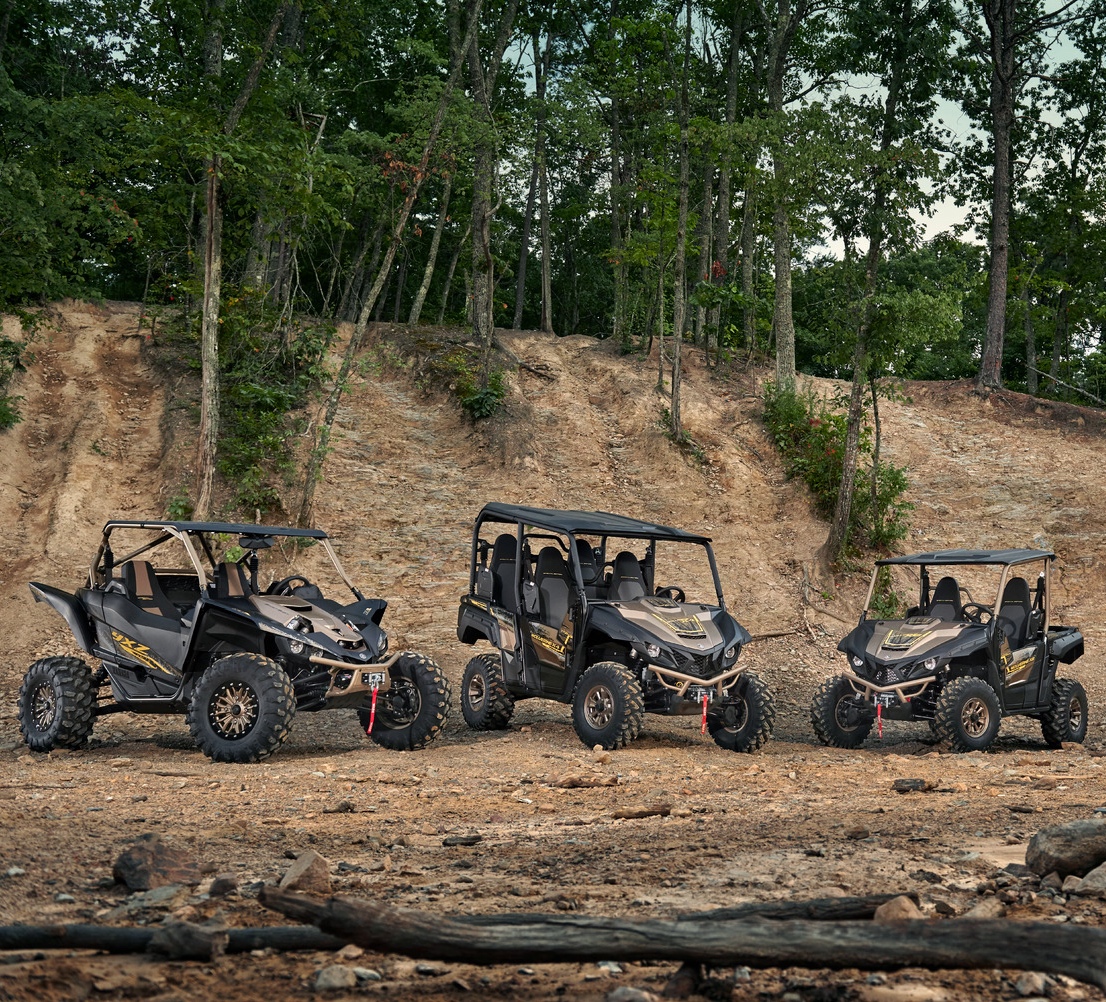 Yamaha UTV Use Scenarios
When it comes to buying a new UTV, Yamaha really does have something for everyone.
And just like the off-roading community does, Yamaha separates their UTV offerings into specific categories:
But which Yamaha side-by-side fits into which category? And why does that even matter?
Lets find out:
Yamaha YXZ - The Sport Monster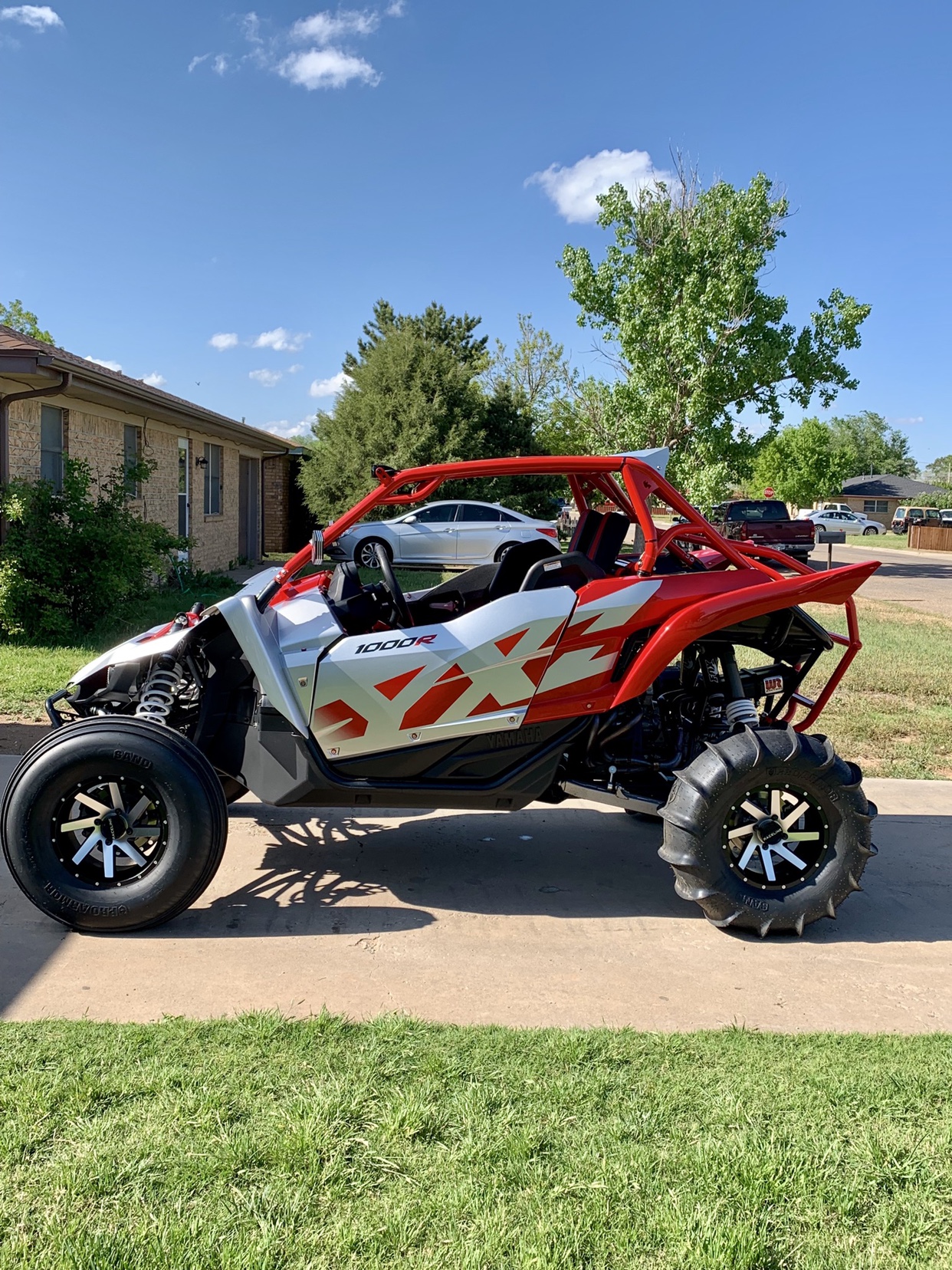 As soon as you catch a glimpse of the Yamaha YXZ, the first term that may come to mind is "sporty".

Especially when compared to Yamaha's other offerings, it is immediately evident who their target customers are with this UTV. With an edgier design, more powerful engine and higher top speed, the YXZ checks all the boxes for those wanting to race or hit the trails / dunes as fast as humanly possible. And with the vehicle measuring in at 64 inches wide, this beast stays planted on those tight corners.
If you want to increase the width and stability, and also allow for larger tires to fit without rubbing, consider adding Yamaha YXZ portal gear lifts. Unlike wheel spacers, portal gear lifts don't put additional wear and tear on the drive train and axles. In fact, because of their special gearing, these lifts actually give your UTV back the torque it lost by adding larger tires. All while giving you increased width and ground clearance. Portals will reduce your rig's top speed, though, so you should choose a different lift option if you want to preserve the factory-set top speed.
With myriad Yamaha YXZ performance parts available such as a Yamaha YXZ1000R WR Edition Turbo Kit by Weller Racing, you can take this monster to a whole new level on your next day off.
Yamaha Wolverine - Recreation Done Right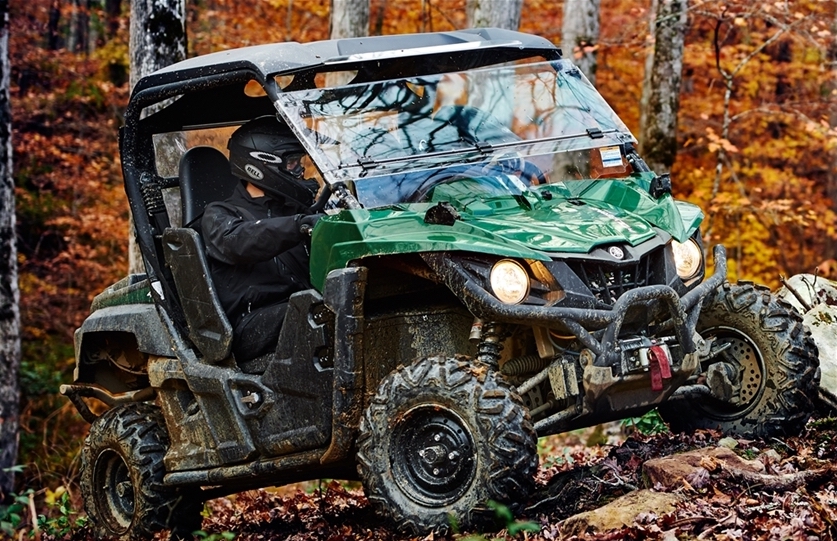 While smaller and less powerful than the YXZ, the Yamaha Wolverine is no slump.
This UTV is perfect for riding down your favorite trails and around (or even on in colder climates) your favorite lakes. In fact, more and more owners are choosing to take their Yamaha Wolverine overlanding and camping than ever before!
Why?
They're reliable, fast enough to have fun in, and have the capability to traverse extremely rough terrain comfortably. And you can make yours even more capable by adding a set of Yamaha Wolverine Portal Gear Lifts that will give you an increased ground clearance and wider stance. Portal gear lifts paired with larger Yamaha Wolverine tires will result in a recreational vehicle that can keep up with higher-powered machines!
Yamaha Viking - Making Utility Fun Again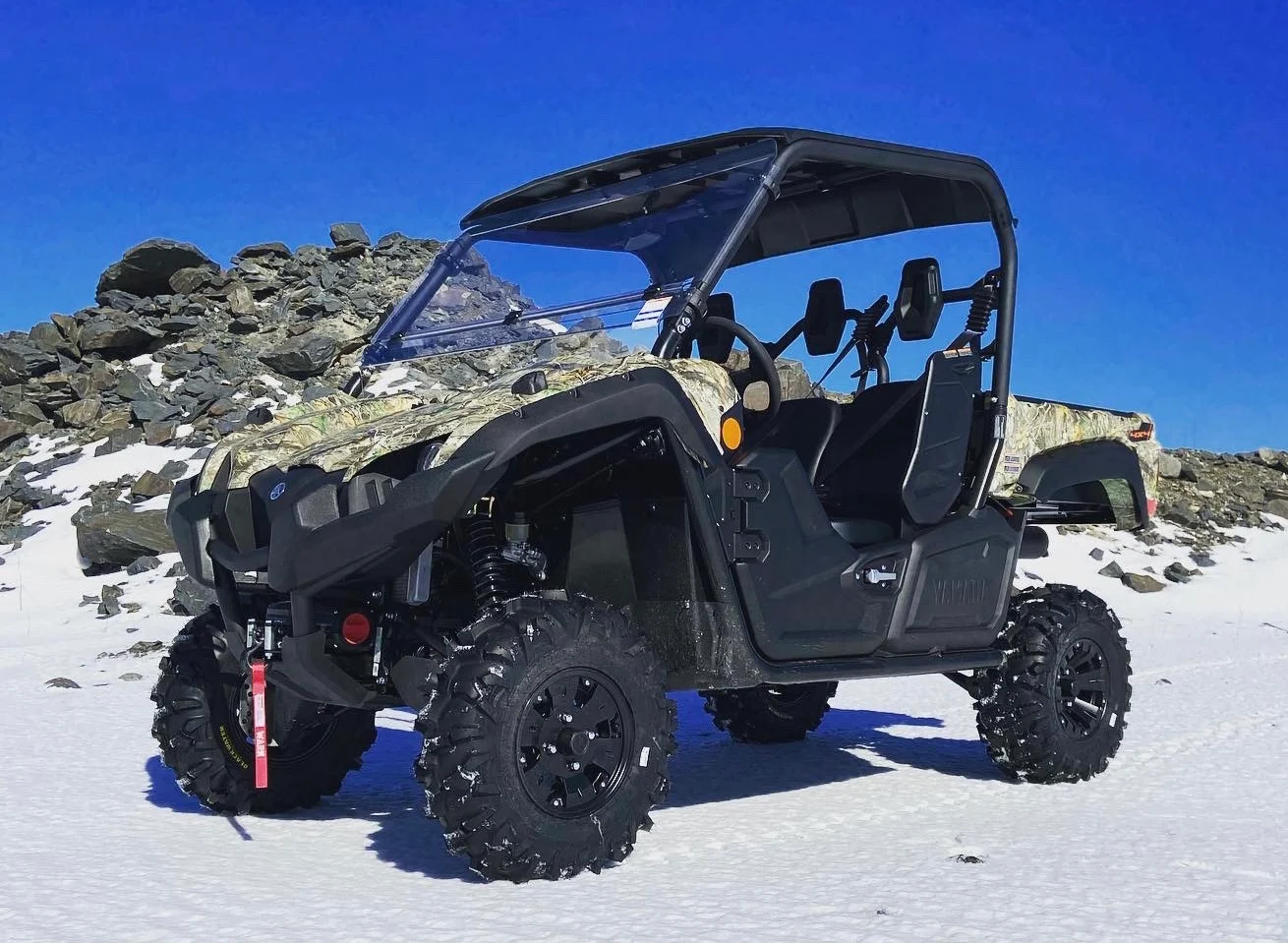 Although the Viking is pegged as Yamaha's utilitarian model, don't get things twisted.
The Yamaha Viking and Viking 6 are both more than capable of taking on the trails and dunes when you need them to. But with its ample bed space, extra passenger seating and more comfortable ride, the Viking is well suited for multiple use-cases instead of just one or two.
Out in the world you will find the Viking being used on farms, ranches, and large properties as a complete work horse; towing downed trees and dead tractors, transporting fencing materials and equipment for animal husbandry, and ferrying workers from one site to another. These UTV's really have the whole 'Utility' thing down.
Just like with the Wolverine X2, X4, and RMAX, an increasing amount of owners choose to take their Yamaha Viking overlanding and camping. One simple reason is that it's much easier to fit all of the gear, supplies, and passengers into a Viking than either of the other two models. And fitting a Yamaha Viking Roof Top Tent by Rough Country is also super easy on these larger side-by-sides.
So Which Yamaha UTV is Best?
Well, that part is entirely up to you!
You definitely won't want to pick up a new Viking if you plan on being the fastest UTV out on the trail, as even with Yamaha Viking engine performance mods, or a Yamaha Viking lift kit, the YXZ will still leave it in the dust.
And if you need to transport the entire family as well as tools, gear, and camping equipment, the YXZ or Wolverine may not be the best choice for you. While if top speed and off-road capabilities are your niche, then the YXZ really is the only option of the three.
But at the end of the day, that is why Yamaha has three different families of side-by-sides, right? There's a right and wrong choice for everyone, and you just need to decide which use-case you are most in need of. Hopefully this helps you to make your decision and pull the trigger soon.
We know whatever you choose is going to add a ton of fun and satisfaction to your life at the end of the day!